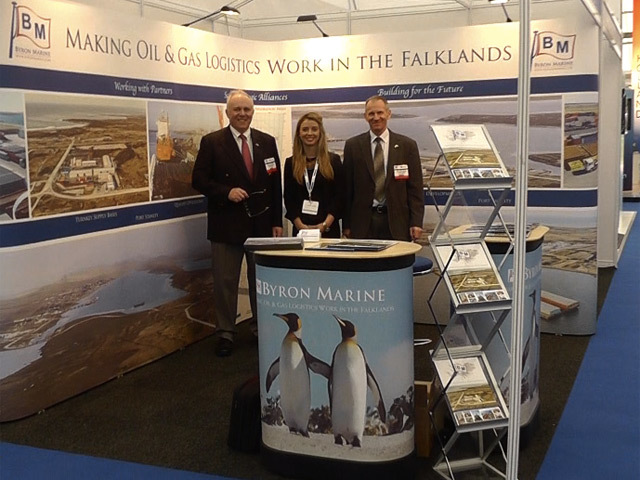 A Falkland marine company is hoping to use supply services from Aberdeen to develop its offshore oil and gas operations.
Byron Marine predict a significant increase in offshore activity in the Falklands by 2015, following their involvement in a three-year drilling campaign in the North Falkland Basin between 2009-2012.
During the company's first visit to the Offshore Europe event, Lewis Clifton, Byron Marine's managing director told Energy Voice that sourcing the necessary offshore supply from the UK would be the more secure option.
"It makes sense for that supply line to be brought out of the UK, principally Aberdeen, to the Falklands, because it's then devoid of South America where regional politics can impact on most operations," Clifton said.
The presence of the company at this year's exhibition was aimed at putting the planning process for cooperation with UK companies into motion, made difficult by the remote location of the Falkland Islands.
"The reason for coming here is to make contact with those oil and gas service companies who we believe will be operating in the Falklands," Clifton said.
"It's not so easy to bring in a large warehouse by an airplane, saying: 'Hey, it's here, it's erected, you can use it tomorrow' – so there's quite a lot of planning that needs to go in."
Watch the whole interview below.
Recommended for you

'ScotWind could provide a 50-year project pipeline'