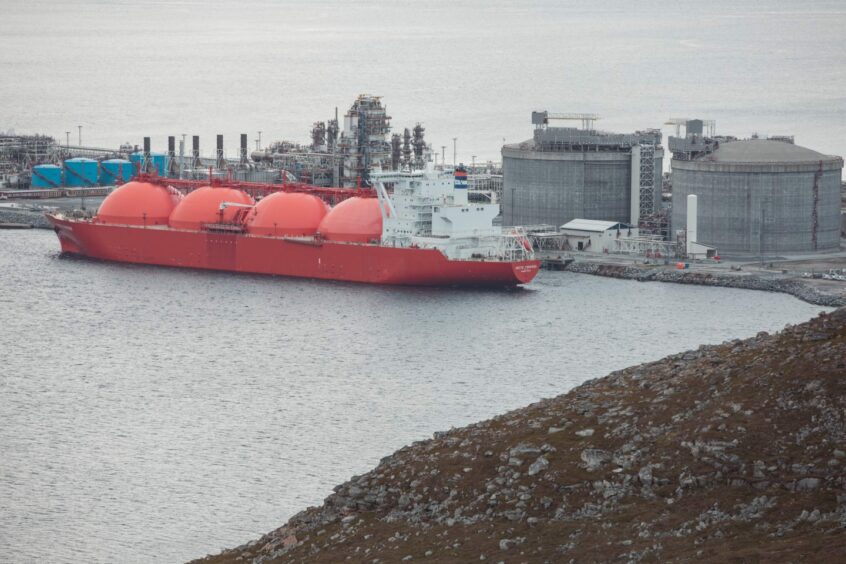 Europe has moved swiftly to secure additional gas supplies after explosions hits the Nord Stream pipelines last week.
There has already been a "sharp uptick" in imports of LNG to the continent from the US, according to climate data company Kayrros.
High demand for US gas is also likely to be a permanent market feature given Russia's export capacity is "structurally crippled".
Meanwhile, Asia's imports of the fuel fell to a multi-year low, due partly to high prices arising from competition.
On September 26, several underwater blasts hit both stems of the Nord Stream gas pipeline linking Russia and Germany.
While investigations into the explosions are still ongoing, it is strongly suspected they were sabotaged, with Russia blaming the US and vice versa.
In response, Norway has stationed its military at key oil and gas assets, while the UK is also looking to bolster its security.
And while the pipelines now appear to have stopped leaking, there are serious concerns about the environmental impacts of the gas blowouts.
There have been reports that emissions from the four pipelines that make up Nord Stream and Nord Stream 2 may be equivalent to 32% of Denmark's annual CO2 emissions.
While the emissions arising from the leaks will subside, the blasts have "redrawn the global gas trading map", claims Kayrros.
They are likely to make the recent "European thirst" for LNG from across the pond more pronounced.
In early 2022, European imports of US gas surged spurred by tight markets and reduced Russian shipments.
Since then they have remain elevated as Russia has "steadily deepened its export cuts", culminating with the full Nord Stream closure since late August.
With Russia's gas export capacity westwards now badly hit, US gas exporters can expect Europe to remain a magnet for a lot longer, Kayrros said.
In contrast, Asia's LNG imports, fell to a multi-year low last week.
Likely factors identified by Kayrros include strong competition from Europe buyers pushing the prices up, economic headwinds in China, and seasonal holidays.
The satellite monitoring consultants' findings follow gloomy predictions from energy regulator Ofgem that the UK faces a "significant risk" of gas shortages this winter.
Under the worst case scenarios, power stations could even be switch off in order to preserve supplies.
Recommended for you

Germany lost to Japan…but still put its foot on the gas in Qatar