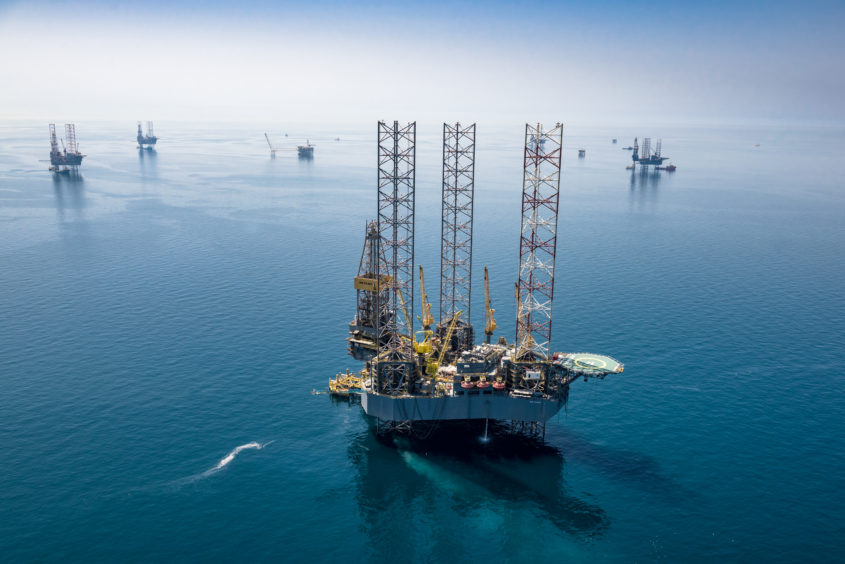 The lack of fungibility of the gas market is set to pose a major challenge for Europe in the near term, the heads of Saudi Aramco and Shell agreed today.
Aramco's Amin Nasser was relatively sanguine on the prospects of oil. "Crude is fungible, it will shift to where it is needed. The issue for Europe is gas and LNG. There's no spare capacity, it is all under long-term contracts, no one can step up and meet the additional demand," Nasser told the opening session of the Energy Intelligence Forum.
Shell CEO Ben van Beurden echoed Nasser's concerns.
"Gas in Europe is ground zero of the energy challenge. It will get through it, but will it be comfortable? No, absolutely not," van Beurden said. "In the meantime, we are travelling in the wrong direction."
The consequence of the squeeze on gas has been a switch to coal. The Shell executive noted that China had brought on more coal in one quarter than Shell's entire oil and gas production.
The world consumed 8 billion tonnes of coal in the last year, Nasser said, the highest amount in the last decade. The result of such a tight market is that "we are transitioning to coal".
Oil squeeze
Spare oil capacity is eroding, Nasser continued, running the risk of moving towards the tight gas market. Should Saudi have to scale up production "we should be really concerned. Then we'll be running with no spare capacity and prices can escalate fast with the slightest interruption – just like in the LNG market."
Aramco's Nasser called for more longer term investment in energy. The Saudi company is making steps to increase its domestic gas production, largely at the Jafurah field, and scaling up oil capacity to be able to reach 13 million barrels per day by 2027.
Such steps take time, Nasser told the conference. He raised concerns about the recent trend from companies to invest in short cycle projects, in order to secure near-term returns because of pressure from investors.
"We expect demand to pick up. Supply should not just come from Aramco, it's not just our responsibility." The energy industry needs to invest in more oil and gas, he said, but also focus on doing so with reduced emissions.
Part of the problem has been a variety of predictions over where oil demand will go.
Some forecasts see 70mn bpd by 2030. Aramco does not. "We believe demand will grow to 2030 and beyond, we need to continue investing."
New investments
Van Beurden said there has been more interest in investing in the energy sector recently. Investors are "rediscovering" the sector, he said, "there has been a re-appreciation … and a little more balance and understanding around new energies".
The Shell CEO, while defending ongoing hydrocarbon investments, also defended the company's investments in power and renewable energies.
Taking a single upstream project at the point of investment decision, does show better returns for oil and gas plans.
"But that's not the full story. Upstream projects have to pay for all the things that didn't work, for the overall return of the portfolio. Not too many wind farms are built where there is no wind" unlike exploration drilling. "It's not the return on the asset but the return on the entire business."
Recommended for you

Shell hits record high on rising energy prices, strong oil focus