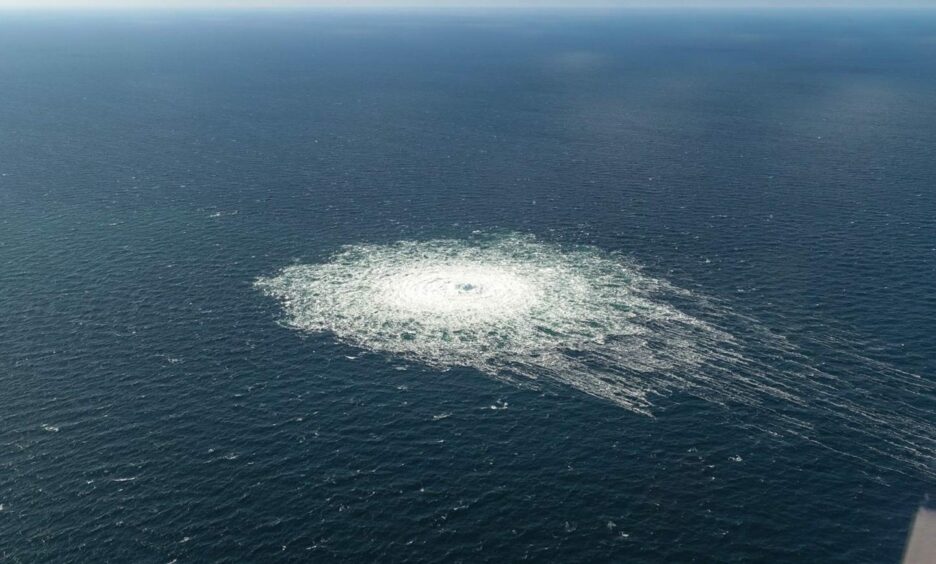 Russia's Ministry of Defence has claimed that the UK's navy was behind the attacks on the Nord Stream pipelines last month.
The British government has denied these allegations, claiming that the Kremlin is trying to distract from its own military failures in Ukraine.
A representative of Putin's government said: "According to available information, representatives of this unit of the British Navy took part in the planning, provision and implementation of a terrorist attack in the Baltic Sea on 26 September this year – blowing up the Nord Stream 1 and Nord Stream 2 gas pipelines."
However, the UK government has responded by saying: "To detract from their disastrous handling of the illegal invasion of Ukraine, the Russian Ministry of Defence is resorting to peddling false claims of an epic scale.
"This invented story, says more about arguments going on inside the Russian government than it does about the West."
Russia has claimed that western nations were responsible for the sabotage but this marked the first time the country outright placed the blame on a single country's armed forces.
Billeder fra F-16 af gaslækage i Østersøen. https://t.co/OgCDfcvTjG pic.twitter.com/D5wsoXvuda

— Forsvaret (@forsvaretdk) September 27, 2022
The Russian, majority state-owned energy firm, Gazprom, halted flows via the Nord Stream 1 pipe in early September, citing maintenance challenges. Both Nord Stream 1 and 2 held gas in the pipes, even though they were not flowing.
According to reports at the end of 2021, Nord Stream 2's Line B held around 177 million cubic metres of gas.
The Kremlin also claims that "British specialists" were behind Ukrainian drone attacks on ships of the Russian Black Sea fleet in Crimea.
The Russian minesweeper suffered minor damage during the incident.
Previously Russia has alluded to the US having motive to attack the Nord Stream pipelines, saying that the country would be able to take advantage of the situation to sell more gas to Europe, however, the White House has denied involvement.
When fielding allegations that it was Russia who was behind the sabotage, the Kremlin has said the claims are "stupid".
This follows the Ukrainian government asking NATO nations to provide naval support to its offshore platforms following sightings of Russian drones.
Recommended for you

New reliance on LNG puts Europe in line for higher prices