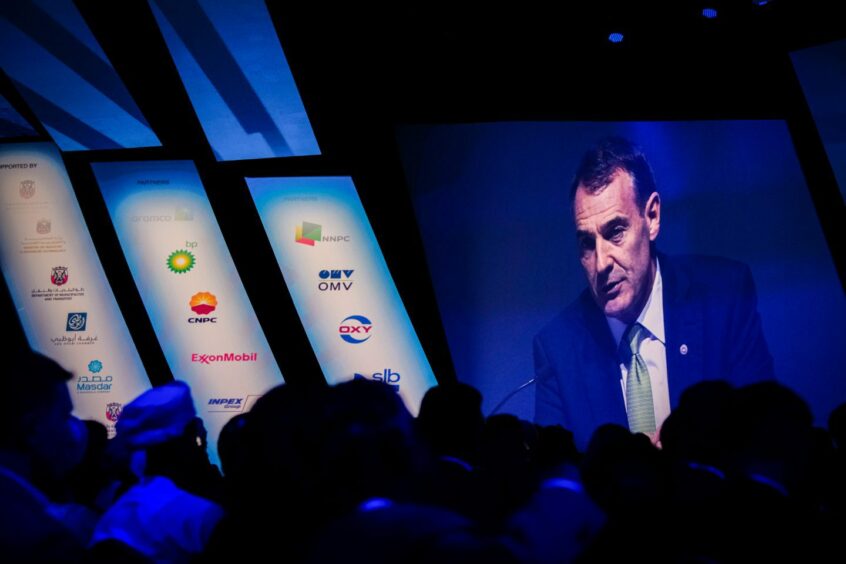 The energy industry's job is to "pay our taxes" and invest, BP (LON: BP) CEO Bernard Looney told attendees at the Adipec conference today.
While oil and gas companies may be making record profits, they must also understand public sentiment, he said.
"It is understandable at times like this that people look at companies like ours and see the profits we're making. We have to realise that a lot of people are facing a very difficult winter ahead," Looney said.
"We also have to understand that governments have to take actions to address that in different ways in different countries," the CEO said in response to a question about putting "people before profits".
BP, the executive said, has a duty to think about "today and tomorrow".
The company is investing in "hydrocarbons today, because the energy system is a hydrocarbon system … and at the same time, not or, invest in accelerating the energy transition".
Looney went on to call for improved dialogue between the energy industry and the political sphere.
His comments on BP taxes come amid reports that UK chancellor Jeremy Hunt is considering an extension of the North Sea energy profits levy in the upcoming Autumn Budget.
Solving the problem now
Eni CEO Claudio Descalzi took a more robust line. "It's not just about explaining ourself," he said, the energy crisis has occurred as a result of under investment.
"We can learn or we can die. We have to look at today, we are not in 2050, we are not in 2040. We are now, we have to solve the problem now."
Volatility has put companies off from investing, he said. Hopes around renewable energy as a viable alternative have moved too fast, he continued.
Europe, the Eni CEO said, is a "beautiful Ferrari with no gasoline. Everybody can take advantage, because we need something that we don't have."
Both CEOs did, though, agree on the need for government intervention to protect people from energy prices.
Both also raised concerns about how long governments could sustain such support. "It's impossible to go on forever," Descalzi said.
Recommended for you

BP brings online 'first of its kind' renewable natural gas plant