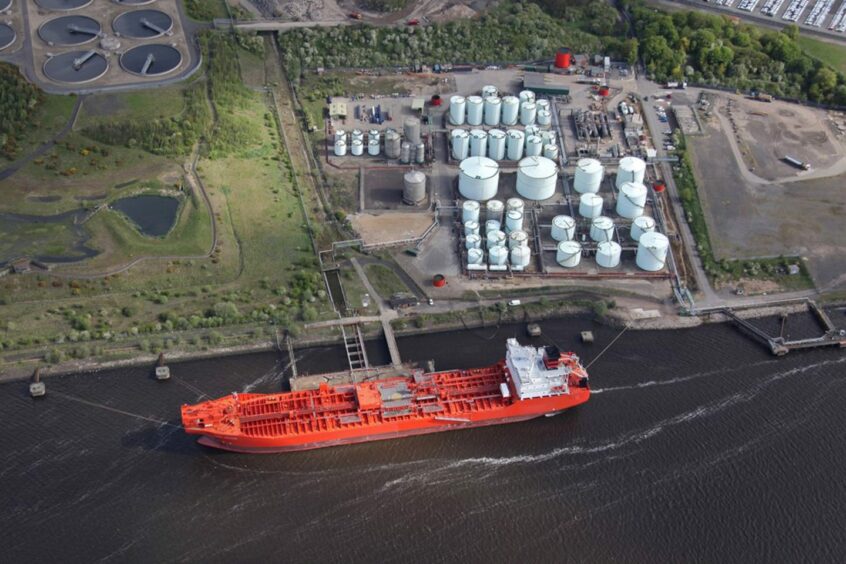 For the last 50+ years, the UK's energy industry has been dominated by oil and gas activity, but as our industry matures, it faces increasing opportunities in decommissioning.
At ASCO, we create solutions to improve the efficiency of our customers' operations around the globe. With over 15 years of experience in decommissioning projects, our experience enables us to deliver fully integrated logistics and material management across all decommissioning projects, which includes environmental services, project management, and lifting operations.
ASCO's collaborative approach to decommissioning allows us to support clients from any quayside, ensuring they benefit from our expertise at the facility best suited to their project. We work closely with port operators to establish relationships with local suppliers and the workforce. As global basins begin to mature, ASCO is well-placed to expand its expert decommissioning capabilities to support operators on an international level.
One of the main concerns of any decommissioning operation is the risks associated with Naturally Occurring Radioactive Materials (NORM) on subsea and topside structures and equipment that is to be decommissioned. ASCO can alleviate these risks through NORM Solutions, an integrated team of specialists. Often NORM services are sourced separately once the requirement has been identified but ASCO provides operators with the comfort of knowing that we can handle any NORM-related challenges their project may present with no interruption to the task at hand.
At the heart of all our services lies our three core obsessions of safety excellence, service excellence, and sustainability. With safety at the forefront, we have designed and built our dedicated NORM Solutions premises to ensure it supports the most modern, efficient, and safety-conscious operations. It is through this thorough preparation and safeguards which ASCO has in place that we are proud to be 10 years of lost time injury free.
Our commitment to service excellence has rewarded us with several significant long-term decommissioning contracts. To support the increased activity levels, we have increased the size of our dedicated NORM solutions team by onboarding four new operatives, who will be trained in-house and on-site to ASCO's high standards. This will ensure that our obsession of service excellence is continued and followed for years to come as we train and upskill future workforces.
Our final core obsession with sustainability is also crucial to our approach. The narrative in the energy industry has undergone significant and rapid change since 2021. With energy security being firmly established as the UK's top priority, it is vital that the industry does not lose focus on establishing more sustainable practices within all industry activities, including decommissioning. It is more important than ever that we find a balance between creating low-cost, efficient solutions for our customers while successfully reducing the project's overall carbon impact.
Throughout our decommissioning activities, sustainable measures are put in place that include:
Ensuring all onshore transportation is facilitated by ASCO's fleet of heavy goods vehicles running on renewable Hydrotreated Vegetable Oil (HVO) fuel.
ASCO's Zero Waste to Landfill initiative allows us to work alongside our clients to significantly reduce the number of items sent to landfills from decommissioning operations.
Using Ultra High-Pressure jetting to decontaminate items without the use of abrasive materials to minimise the amount of material sent for further treatment and disposal.
Looking ahead, we can already see decommissioning opportunities in other areas where ASCO has a presence. With many major oil fields located off Australia's coast already considered mature and Norway's North Sea production expected to decline from 2025, the UK's experience will be key in supporting operators in each territory as their assets approach the end of their lifecycle. By building on our ability to collaborate with local partners, we can transfer the skills we have learned in the UK to these and other markets, deploying our experienced personnel to lead global projects as basins reach maturity.
Recommended for you

Navigating the Global Decommissioning Landscape