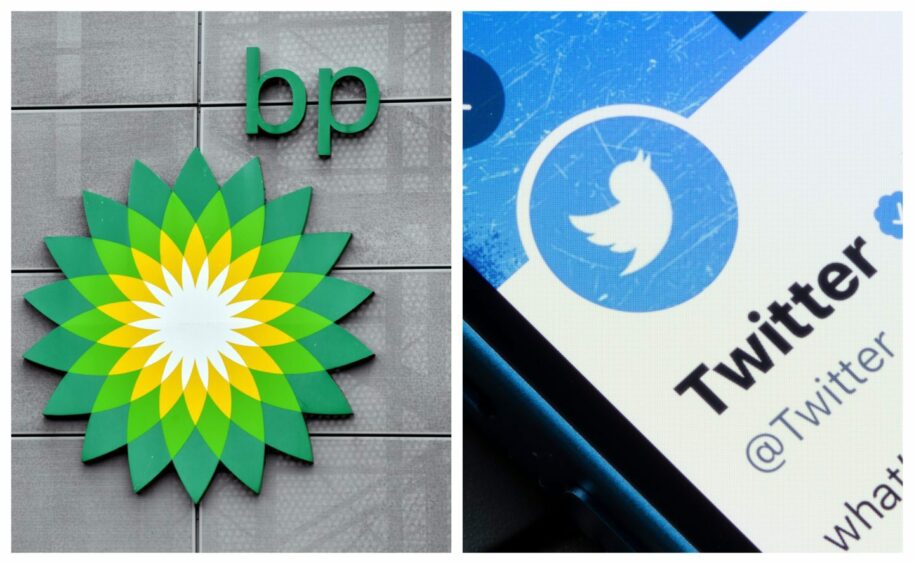 Social media platform Twitter is ablaze with reactions and hot takes on the profits announcement of energy giant BP (LON: BP)…and they're all pretty much calling for the same thing.
The oil major unveiled third quarter results on Tuesday with a whopping $8.2bn net profit, nearly three times that of the same period in 2021.
With it, BP said it is on course to pay $2.5bn in taxes on its North Sea business this year, including $800m via the government windfall tax.
That's  just part of the picture as global profits hit $22.8bn – BP said the UK accounts for around 15% of that.
As analysts predicted, the figures have once again peaked interest in a stronger windfall tax, which chancellor Jeremy Hunt is expected to unveil next month.
Twitter has broken out with comments from unions, journalists, NGOs and think tanks in reaction to BP.
Twitter on BP
George Dibb of the IPPR think tank highlighted that BP will spend nearly three times on buybacks this quarter than it expects to pay in UK windfall taxes ($800m) this year.
He also suggested a tax on buybacks, though it is unclear how that would play on global profits.
BP has just announced a huge quarterly profits of $8.2bn, almost triple same period last yr

$2.5bn is going straight back out to shareholders via buybacks

In the first 6mon of this year BP spent 10x as much buying its own shares as on renewables

Tax share buybacks now! https://t.co/QCplFpIGWg

— George Dibb (@GeorgeDibb) November 1, 2022
Sharon Graham, general secretary of the unite union said it shows the "economy is broken" and highlights a need "to bring the energy giants into public ownership".
It's time to stop tinkering at the edges. The Labour movement must seize the moment, take control of the debate and make the undeniable call to bring the energy giants into public ownership. @UniteEconomy 3/3

— Sharon Graham (@UniteSharon) November 1, 2022
Windfall tax 'invitation'
Commentators have said this will appear as an invitation to Rishi Sunak to increase taxes on North Sea operators.
It was reported earlier this week that the new prime minister is considering an extension of the energy profits levy – which could see operators paying a 70% headline tax rate right through to 2028, rather than 65% to 2025.
BP made 3-month profit of $8.2bn, which was all cash, and is giving $2.5bn to shareholders via a share buyback. Giving away $2.5bn rather than investing it looks like an invitation by BP to a cash-strapped Sunak government to raise the 25% rate of the "windfall" oil and gas tax

— Robert Peston (@Peston) November 1, 2022
BREAKING: BP announces £7.2bn of underlying profits in 3 mths to Sept. Truss repeatedly said she would not introduce an oil & gas windfall tax but likely Sunak & Hunt will extend windfall tax (first introduced in May when Sunak was CX) in Autumn statement on Nov 17

— Beth Rigby (@BethRigby) November 1, 2022
Very few, including industry bodies, have shown support to BP on twitter, while politicians have given staunch condemnation of the figures.
Today's BP profits are damning evidence of the failure of the Tories to levy a proper windfall tax.

Rishi Sunak should be hanging his head in shame that he has left billions of windfall profits in the pockets of oil + gas firms during an energy crisis. https://t.co/R6prSTLcgn

— Ed Miliband (@Ed_Miliband) November 1, 2022
'The call is now for a windfall tax on those profits.'@susannareid100 and @edballs discuss the need for a windfall tax to be imposed after BP posts profits of around £7 billion as UK customers face even higher energy bills. pic.twitter.com/5YJN2qUnfU

— Good Morning Britain (@GMB) November 1, 2022
£7.1 billion profits in just 3 months for fossil fuel giants like BP. Austerity 2.0, devastating public spending cuts and miserly, well-below-inflation pay rises for the country. Yet Rishi Sunak is wilfully letting this happen. We need a proper, loophole-free, windfall tax NOW pic.twitter.com/JcZXTHsCPI

— Caroline Lucas (@CarolineLucas) November 1, 2022
🚨 BREAKING: BP raked in £7.1 BILLION in profits this quarter – lining the pockets of their investors.

The rich are getting richer whilst millions are suffering in fuel poverty.

Anyone else think these obscene profits should be properly taxed?

— Greenpeace UK (@GreenpeaceUK) November 1, 2022
The Autumn Budget is due to take place on November 17.
Recommended for you

BP: M&A 'not on our minds'