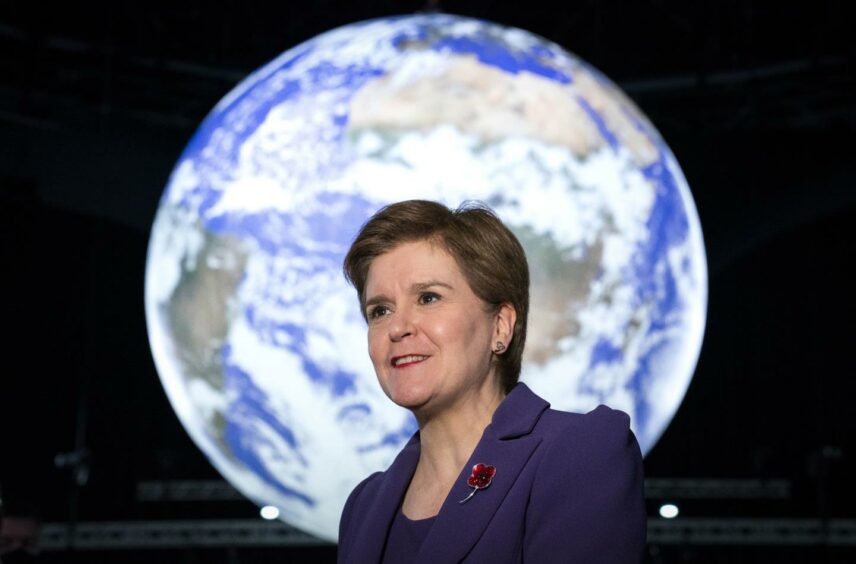 Scotland's first minister, Nicola Sturgeon, calls for world leaders to take "meaningful steps" towards the goals agreed upon at the COP 26 in Glasgow ahead of this year's conference.
The agreements from last year include reducing coal usage and financing the shift to net zero.
The first minister said: "For many countries, particularly in the global south, this must be the COP where the global north not only deliver on our promises to finance adaption and mitigation, but recognises the need to address the loss and damage experienced by countries already impacted by climate change."
Being held in Sharm El-Sheikh, Egypt, the COP 27 conference is set to start this Sunday.
Sturgeon said ahead of the conference: "World leaders must use the next two weeks to take meaningful steps to deliver on the promises made in the Glasgow Climate Pact.
"We are gathering against a tense backdrop and the geopolitical landscape has changed significantly in the last year, not least as a result of Russia's illegal invasion of Ukraine.
"However, the climate crisis has not gone away and the answer to many of the global crises we face, such as energy security and food shortages, lies in going faster.
However, the first minister has faced criticism for heading to Egypt for this year's COP.
Scottish Labour's Craig Smyth, the party's net zero and energy spokesman, said: "A year ago, Nicola Sturgeon promised to make Scotland a world leader in the green revolution, but these empty promises are in tatters.
"The cost-of-living crisis and the climate emergency are two of the urgent challenges our country faces, but the SNP-Green government are gutting support schemes.
"Making these damaging cuts as COP27 gets under way lays bare the rank hypocrisy hiding behind this government's environmental rhetoric, as well as their failure to use the powers they have to help with the cost-of-living crisis."
Recommended for you

Sunak pledges £1.6 billion to try to show COP28 he's on message