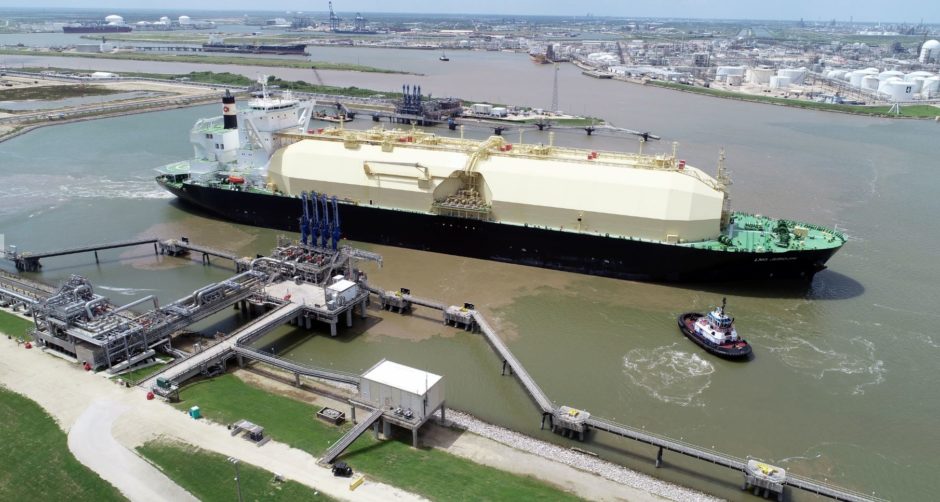 The UK government is reportedly pursuing a new liquefied natural gas (LNG) supply deal with the US as it looks to secure shipments ahead of next year.
The deal would see US companies supply around 10 billion cubic metres (bcm) of LNG over the next year according to reports by the Telegraph newspaper, which cited "half a dozen" current and former government figures familiar with the talks.
These volumes would represent a significant boost to the UK's current US LNG imports, which in 2021 amounted to 3.9bcm – around 5% of total UK gas supplies.
The deal mirrors a commitment by the US announced in spring 2022 to deliver 15bcm to the European Union in the wake of Russia's invasion of Ukraine.
Talks over the proposed supply deal were initiated under the premiership of Liz Truss, who is understood to have discussed the matter personally with President Joe Biden. However, the announcement of a package of measures set for late October was delayed in the wake of Ms Truss' resignation.
The Sunak administration has continued to pursue talks and is apparently set to announce an agreement in the next fortnight or so, following the COP27 climate summit.
Though specific components of the deal are not finalised, it is believed it will form part of a package of measures representing a new "energy security partnership" between the two nations. This would also include deals on renewable technologies, a pledge to co-operate on future nuclear power projects and work on energy efficiency.
'Significant' supplies
Given the uncertain timescales, it is unclear how much, if any, of the rumoured 10bcm will reach the UK's gas network this winter. Much will also depend on the specific terms agreed with the individual US companies.
Many UK suppliers have also initiated deals themselves. In August Centrica announced it had signed a £7 billion heads of agreement (HoA) with the US' Delfin Midstream for 1 million tonnes per year of LNG, alongside a 1bcm deal with Norway's Equinor.
At the same time, Downing Street is pursuing further supply deals for pipeline gas from Norway and LNG from Qatar, which last year accounted for 39% and 7% of the UK's 84bcm of gas supplies last year, respectively.
The North Sea, meanwhile, accounted for around 33bcm (39%) of UK gas supplies last year.
Commenting in a post on Linkedin, Cornwall Insight chief executive Gareth Miller described the reports as an "interesting development."
"The details will be key to assess whether this is actually additionally to gas that would flow anyway, who the precise buyers and sellers are, how much would actually be consumed in GB, or indeed what the commercial terms are," Mr Miller added.
"To put the rumoured 10bcm figure in context, last winter there was 11.4bcm of total UK LNG supply contributing to winter gas demand. This winter National Grid two main scenarios show 15.9 to 20.8bcm for the period, contributing to demand of 54-59.4bcm, with infra capacity to deliver this running at 62-80% respectively.
"So 10bcm is at face value significant."
Recommended for you

Korea takes short-term LNG path while rivals embrace long deals