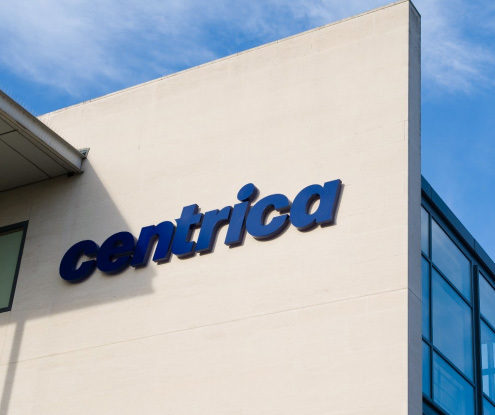 Having resumed dividend payments earlier this year, Centrica (LON:CNA) will now launch a sizable shareholder buyback programme on the back of continued robust results.
In a trading update Thursday the London-listed group said it would buy back 5% of its issued share capital – equal to around £250 million – over the next three or four months as part of its first such programme since 2014.
Prior to the update analysts had forecast the company's earnings at between 15.1p to 26.0p. The company said it now expects full year earnings to be "towards the top end of the range" of those expectations.
In a statement Centrica added: "We said at the time of our interim results that we would continue to make efficient use of capital, including the potential return of any surplus structural capital to shareholders."
The group said it based the decision on its "performance and outlook, together with the work undertaken in recent years to strengthen the balance sheet and ensure appropriate liquidity."
It follows a robust set of results reported in July, in which the energy producer and retailer saw profits from selling oil and gas rise six-fold. Adjusted operating profit climbed to £857 million ($1 billion) as the company's North Sea business and its stake in the UK's nuclear fleet benefited from soaring gas and power prices.
The performance prompted the firm to resume its dividend at 1p per share, with one-third of the full year amount paid as an interim.
Centrica said Thursday that it has maintained a strong balance sheet and that liquidity levels have increased since its last results. Meanwhile, electricity generation and gas production volumes also remained strong.
In late October the group also confirmed the reopening of its 100 billion cubic feet (bcf) Rough storage facility, which it said is now in a position to store up to 30 bcf of gas over winter 2022/23.
Even operating at a fraction of its previous capacity, the reopening made it immediately the UK's largest gas storage site once again and added 50% to the UK's total storage volume.
On its retail side however, Centrica said warmer than normal weather had contributed to lower volumes and profits at British Gas.
In light of rising living costs, the firm also announced an additional £25m of "help" for its customers, taking its total voluntary customer support scheme to £50m this year.
Looking ahead, it warned of "consequences of a weak economy and high inflation on commercial performance" at British Gas and the potential impact of "bad debt" on its energy supply activities.
It expects to publish preliminary results for 2022 on 16 February 2023.
Recommended for you

Rough pumps gas into UK grid to meet rising demand for heating