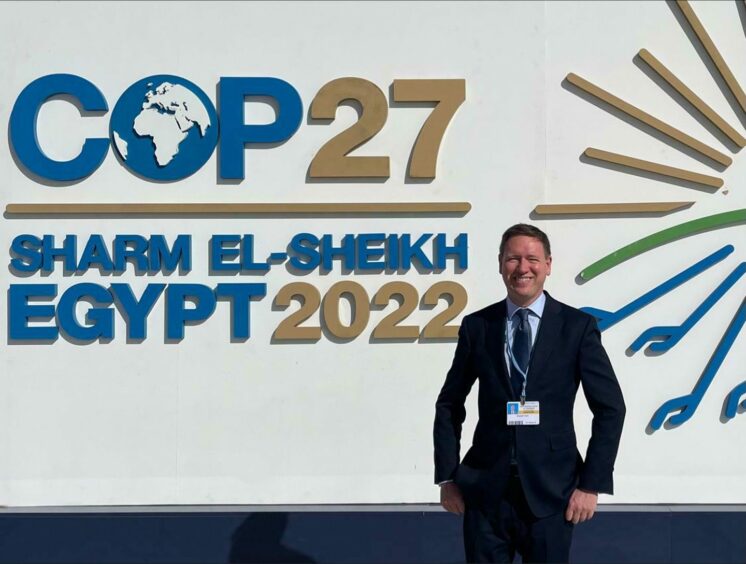 Equinor's (OSLO: EQNR) outgoing global vice president exploration and production says COP27 feels more welcoming to energy companies than its predecessor.
Al Cook has mooted several reasons why industry appears to be more accepted at the UN's flagship climate summit in Egypt than it was at COP26, held in Glasgow last year.
"Perhaps it's because climate change is getting even more urgent. Perhaps it's because the need for our capability and capital is more evident. Perhaps it's because companies are getting better at showing what a difference we can make," he said.
But Mr Cook believes "too much" of the industry is still missing from COP27, particularly the world's national oil companies that produce the "vast majority" of the world's hydrocarbons.
It is a controversial point though, and a leading NGO has described the attendance of fossil fuel lobbyists at the event as a "twisted joke".
According to Global Witness, which analysed the UN's provisional list of named attendees, 636 oil and gas backers have been registered at the event.
Among them are people directly affiliated with the likes of Shell, Chevron and BP.
That is an increase of over a quarter From COP26, when oil and gas giants were told they were not welcome at the event.
A spokesperson for the groups, said: "With time running out to avert climate disaster, major talks like COP27 absolutely must advance concrete action to stop the toxic practices of the fossil fuel industry that is causing more damage to the climate than any other industry. The extraordinary presence of this industry's lobbyists at these talks is therefore a twisted joke at the expense of both people and planet.
"This comes at a time when people all around the world are suffering from financial strains caused by high energy prices and millions more from the disastrous impacts of the climate crisis. Rather than being the start of the real climate action needed, COP27 looks set to be a festival of fossil fuels and their polluting friends, buoyed by recent bumper profits."
Mr Cook admitted that "some governments remain suspicious" of working with oil and gas companies.
He spoke with a European minister who said "the problem is that the private sector is very naughty", while an African minister told him "companies can't help because they are motivated only by profit".
Mr Cook said: "I disagree strongly. Good companies like Equinor can help a lot. I'm proud of the emissions reductions we've delivered since the last COP, despite covid and conflict.
"Since 2021, we've been building the world's largest wind farm in the UK, the world's first open-source carbon capture project in Norway, the lowest emissions FPSO in Brazil and drilling a new carbon storage test well in the US. Billions of dollars spent on real projects you can see and touch."
Recommended for you

What are the biggest fights at the COP28 climate summit?