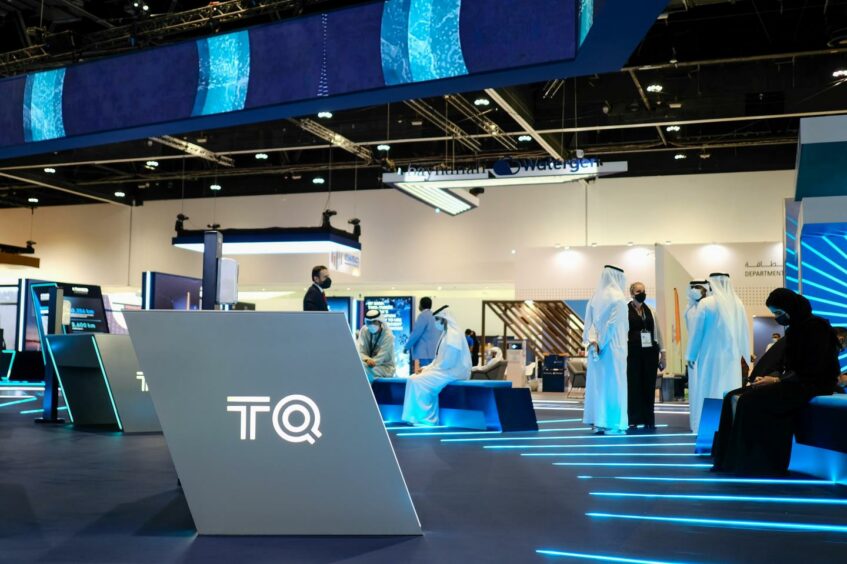 TAQA continued its run of bumper profits in the third quarter, driven again by outperformance from its oil and gas arm.
Pre-tax profits at the Abu Dhabi National Energy Company (ADX:TAQA) totalled 2.3 billion UAE dirhams last quarter (£530m), taking total profits this year to more than £1.6bn.
Group revenues amounted to £3.1bn during the quarter, and just shy of £9bn for the nine months to the end of September 2022.
While the state-backed company's oil and gas business accounts for the smallest portion of its revenues, high commodity prices mean the unit has driven much of the uptick in revenues over the course of the year.
Oil and gas businesses, including its Taqa Bratani arm in the UK, generated net profits of £800m so far this year, compared to £250m in the same period last year.
This includes around £6m in profit from discontinued operations relating to the sale of the group's upstream oil and gas business in the Netherlands.
In October Waldorf Petroleum announced it would buy 100% of TAQA Energy BV, following a review of operations earlier in the year which saw the group decide to retain most of its oil and gas assets.
The average realised oil price has risen significantly to $89.33/bbl in full-year 2022, while average realised gas prices have nearly tripled from $3.66/mmbtu in 2021 to $8.60/mmbtu.
Oil and gas average production volumes held steady at around 123,000 barrels of oil equivalent per day (boepd), largely in line with the same period last year.
TAQA's board also declared an interim cash dividend of £156m (around 14p per share).
Group chief executive and managing director Jasim Husain Thabet said: "The first nine-months of 2022 saw TAQA Group deliver another set of strong financial results, reflecting strong performance across all our businesses. I am also pleased to note that we have continued to demonstrate our commitment to our growth strategy and ESG.
"On the oil and gas front, we successfully concluded our strategic review of our operations and concluded that we would retain the majority of our assets, whilst entering binding agreements with Waldorf Energy Netherlands BV to sell the upstream oil and gas business in the Netherlands.
"2022 is shaping up to be one of TAQA's most productive years to date and I am confident that we will continue on this trajectory for the remainder of the year."