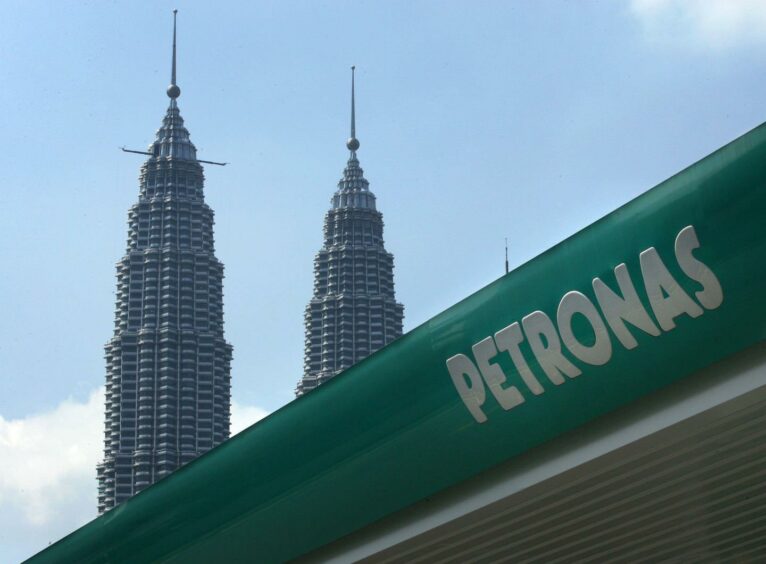 Malaysia's Petronas is the latest company tipped to be interested in acquiring a stake in the proposed Abadi liquefied natural gas (LNG) project in the Masela Block offshore Indonesia that is led by Japan's Inpex (TYO:1605)
Inpex's partner Shell (LON:SHEL) is seeking to divest its 35% equity in the Masela scheme, where development progress has stalled in recent years.
On Tuesday, Fatar Yani Abdurrahman, deputy head of Indonesia's upstream regulator SKK Migas told reporters in Jakarta that Petronas is interested to buy a share of the Masela Block. "Petronas is interested, but we are currently reviewing it," he said.
The Indonesian government, desperate to get the mega project moving forward, as well as SKK Migas, have cited numerous potential suitors for Shell's stake in the scheme. Unnamed oil and gas companies from the United Arab Emirates (UAE) and ExxonMobil have all reportedly shown interest in acquiring a share in the block that holds 360 billion cubic metres (cm) of gas in the Abadi field.
In late October it was revealed that ExxonMobil (NYSE:XOM) is carrying out data studies on the Masela Block, as is Indonesia's national oil company (NOC) Pertamina, which is being pushed by the government to lead a consortium to buy Shell out. Indonesia's Medco Energi (IDX:MEDC) has also been linked to a minority share in any potential consortium.
Development of the block is important for Indonesia as it seeks to significantly boost upstream gas production this decade. As Energy Voice reported previously, Shell's 35% stake in the Masela Block offshore Indonesia is valued at $800 million to $1 billion. But, despite the block's proximity to Asian demand markets, it has proved tough to find buyers for one of the world's largest undeveloped gas resources.
Indonesia has an ambitious target to almost double natural gas production from 6.5 billion cubic feet per day (cf/d) to 12 billion cf/d by 2030. Hitting that goal means giant undeveloped gas projects, such as Inpex's Masela and Chevron's IDD, must proceed rapidly.
The trouble is these projects have stalled in recent years, largely because of political meddling, as well as the rising trend towards resource nationalism under President Joko Widodo's watch since he took power in October 2014.
Inpex, Japan's biggest oil and gas explorer said earlier this year that it hopes to start production at Masela in the early 2030s, if a final investment decision (FID) is taken in the second half of this decade.
Shell's divestment process has so far been unsuccessful, which means the development has failed to gain much traction. However, Indonesia's President Joko Widodo, known locally as Jokowi, has recently started to put his weight behind a push for a Pertamina-led acquisition of Shell's equity. Having an experienced operator, such as ExxonMobil, would also be welcomed. Both Pertamina and ExxonMobil have been discussing opportunities in Indonesia's energy transition, including collaboration for carbon capture and storage (CCS), as well as hydrogen technologies.
According to SKK Migas, Pertamina is expected to start price negotiations with Shell this month with a view to submitting a non-binding price offer, as part of a six-month process.
Still, industry observers caution that SKK Migas has a poor track record of making predictions. It has repeatedly tipped Eni to acquire Chevron's IDD project in Indonesia, a deal that is yet to happen. Other predictions that have failed to materialise include Petronas' interest in acquiring East Natuna and Repsol's giant Sumatran discovery.
Indeed, SKK Migas and the government of Indonesia appear to be pulling out all the stops ahead of the 2024 national election to deliver mega projects, such as Masela.
Ironically, the project could have been well advanced by now, perhaps even producing, if Indonesian President Joko Widodo had not vetoed the previously proposed – and potentially cheaper – floating LNG (FLNG) concept in 2016. The project had been approved by the Energy and Minerals Resources Ministry, as well as upstream regulator SKK Migas. At that time, Inpex and Shell estimated the FLNG option would cost around $14 billion.
Development of Abadi's proposed 9.5 million tonne per year (mtpy) onshore liquefaction scheme will be technically challenging and was previously expected to cost around $18 billion to $20 billion before the idea of CCS was considered – which is now viewed as a necessity given global net zero aspirations. The project includes a large FPSO unit capable of handling 51 million cm per day of gas and up to 36,000 barrels per day of condensate, as well as a deep-water trunk pipeline from the Abadi field to proposed liquefaction facilities on Yamdena in the remote Tanimbar Islands.
Recommended for you

Shell strikes deal to sell stake in slow-moving Abadi