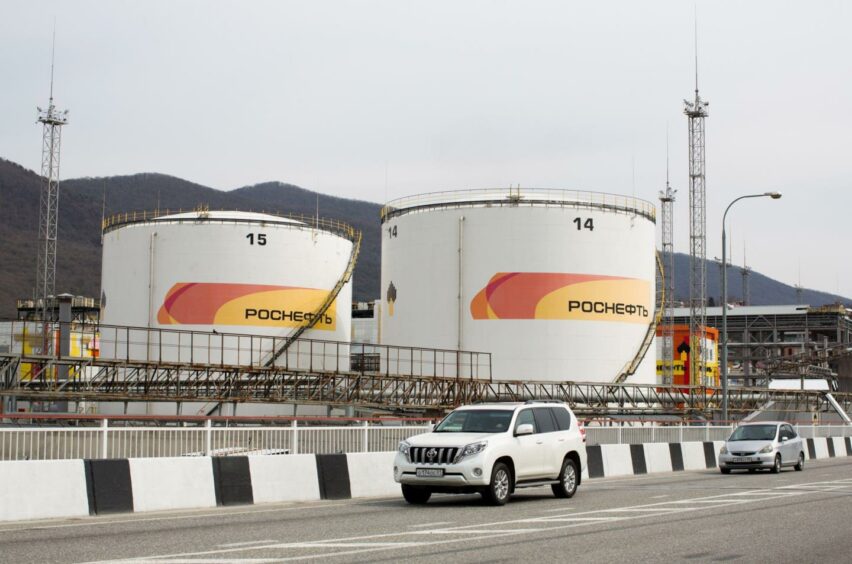 A senior figure in the Ukrainian Government has urged BP (LON: BP) to severe its relationship with Rosneft (MM: ROSN), or "risk complicity with Russia's war crimes".
Oleg Ustenko, chief economic adviser to president Volodymyr Zelenskiy, has penned a letter, seen by The Guardian, to Bernard Looney, the London-listed energy giant's chief executive.
In it he called on BP to exit its shareholding in state-owned Russian oil firm Rosneft, a commitment the company made in February.
BP is not currently operating or trading in Russia, and was the first oil major to confirm its exit from the country in response to Putin's invasion of Ukraine, announcing it would pull out of its 19.75% holding in Rosneft.
Mr Looney, as well as former group CEO Bob Dudley, also left the company's board of directors.
In writing Rosneft off its books, BP took a £19.2 billion hit, divulged in its first quarter results.
BP is also "actively pursing options" to offload its stake in the Russian company, and since its decision to exit it has "not received any dividends from Rosneft".
A spokesperson for the company said: "Just three days after Russia's attack on Ukraine, February 27, we announced that we will exit our Rosneft shareholding and our other businesses in Russia. Our nominated directors immediately stood down from Rosneft's board and we withdrew our international staff from Russia. We are completing the process of consolidating  and closing the offices that we had had in Russia and most of our local staff have left – either being placed elsewhere in bp outside Russia or receiving generous severance packages. We have exited other businesses such as lubricants.
"As a result of our decisions we had to take a charge of over $24 billion in our accounts – this is the largest such financial impact on any company. And we no longer report any equity share of earnings, production or reserves from Rosneft – reducing our reported earnings by c $2 billion a year, our reported oil and gas production by a third (1.1 million barrels equivalent a day) and our reported oil and gas reserves by just over a half (>9 billion barrels equivalent).
"We continue to pursue options to dispose of the Rosneft shareholding; this is complex due to both international sanctions and Russian government restrictions."
Recently Rosneft recently pushed BP to reconsider its decision to withdraw from the region.
It added that the company is entitled to dividends of $700 million, currently being held in a special account – BP has not touched this and says it has no plans to.
In his letter, Mr Utsenko said: "BP was among the first of the oil majors to announce its intention to exit Russia by selling its stake in Rosneft, the Kremlin's oil company.
"Yet after nine months of Russian aggression, war crimes and the bombardment of civilian infrastructure, all funded and fuelled by Russian oil, gas and coal, BP remains a shareholder in Rosneft.
"No accounting mechanisms or statements from BP will change this fact. This is blood money, pure and simple.
"Your condemnation of the war is welcome. Yet receipt of £580m of bloody Russian profits is completely unacceptable.
"Our position is clear – companies must leave Russia or risk complicity with Russia's war crimes. Any European company which continues to profit from the Russian fossil fuel sector should establish a fund to dedicate that money to Ukrainian victims of the war."
He also claimed there is "no evidence on which to judge BP's claims that it is trying to exit Rosneft".
BP's announcement that it would be exiting Russia started something of a chain reaction, and a matter of hours later Shell and Equinor followed suit.
It is thought the move has reduced BP's earning by roughly $2bn a year – the Russian company accounted for about a third of is production.
At the time, Mr Looney said: "Like so many, I have been deeply shocked and saddened by the situation unfolding in Ukraine and my heart goes out to everyone affected. It has caused us to fundamentally rethink BP's position with Rosneft.
"I am convinced that the decisions we have taken as a board are not only the right thing to do, but are also in the long-term interests of BP. Our immediate priority is caring for our great people in the region and we will do our utmost to support them. We are also looking at how bp can support the wider humanitarian effort."
Recommended for you

BP CEO search to drag on into new year