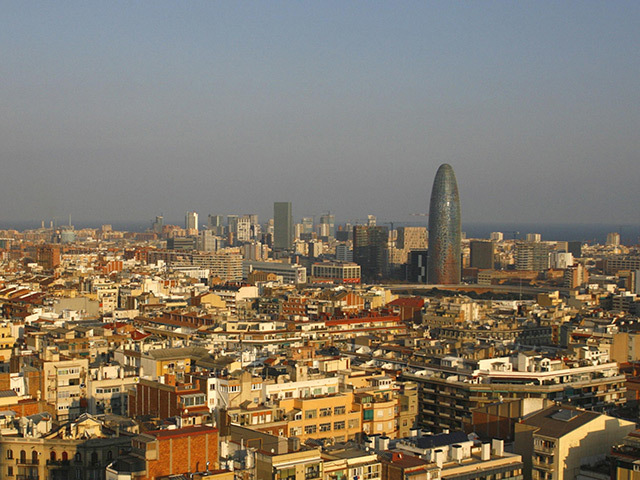 Delegations from Aberdeen are heading to Spain, Portugal and Greece to recruit staff to address a skills shortage in the north-east.
City council officials are leading the effort to support locally-based energy companies in the search for trained and experienced workers.
Cities across Europe including Santander and Barcelona in Spain have been identified as having a surplus of skilled job-seekers that could be interested in relocating.
Representatives from businesses based in Aberdeen have been invited to join the local authority team in travelling to specially-arranged recruitment events.
The north-east faces stiff competition from overseas including Norway, Canada, New Zealand and Australia.
Heather Farquhar, senior employability, skills and community enterprise officer, said: "We have difficulties in the city in physically attracting people to come to live here.
"Our role is to pull everybody together and make sure people are getting the complete package that Aberdeen is a really great place to come and live and work.
"We have done research to identify places across Europe where there might be people with transferable skills for the energy sector, for example, areas that have refineries or shipyards."
A top 10 list of cities has been drawn up, including Porto, Portugal and Athens and Thessalonika in Greece.
Previous recruitment events have been held in Gdansk, Poland and Bucharest in Romania.
It is no co-incidence that many of the countries targeted have problems with unemployment.
Ms Farquhar added: "The wages will often be much higher here than what they might receive at home, but we also have to make sure that people understand the cost of living in Aberdeen, so they can make an informed decision to come here."
The event in Santander takes place on October 23 and 24, while the Porto fair is on October 29 and 30, Barcelona on November 13, Athens on November 26 and Thessalonika on November 28.
Anyone businesses interested in taking part in the events are asked to contact the city council on 01224 523361 to register.