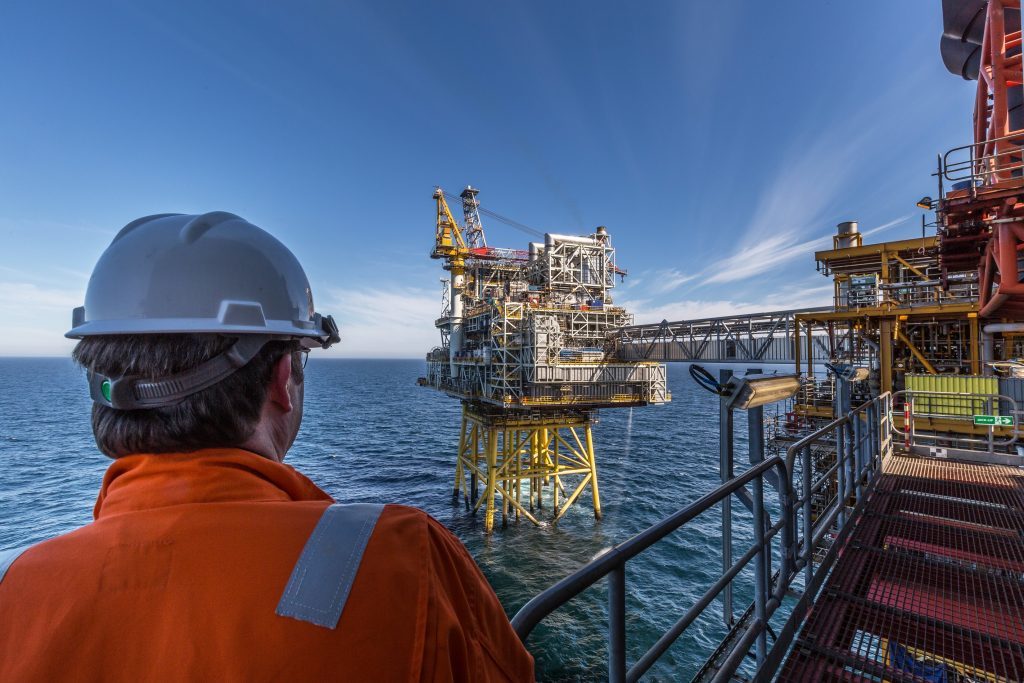 Offshore workers have been praised for their invaluable support of Aberdeen charities as families face food poverty this Christmas.
Aberdeen-based Respol Sinopec has pledged £10,000 to local food bank charity, Cfine, which is supported by DC Thomson's Big Christmas Food Appeal.
The North Sea oil and gas exploration and production company selected five charities in Aberdeen last year to pledge to and the firm has decided to do it again this year, bringing the amount pledged over the past two years to £100,000.
Repsol Sinopec said: "They were selected because we felt they were among those locally most negatively impacted by the pandemic."
In addition to the £10,000 corporate pledge, the company is also encouraging its staff to donate.
"There were boxes in reception in the Aberdeen office where people could put in non-perishable food items and they could hand cash to myself or any number of people onshore and then offshore," said the North Sea operator.
"So people could give money to their OIM [offshore installation manager] and offshore, we thought the generosity was overwhelming.
"The money that we raised a good share of it came from the offshore population."
The Respol Sinopec told Energy Voice: "We find offshore can be very enthusiastic about that and the OIMs really drive that.
"One of the platforms we launched it and within a few days they came back saying 'that's us got £1,200 but we're not done yet'."
Of the money raised by its staff, £5,668 will be going to Cfine.
Without foodbanks 'children will be going hungry'
"We look to partner with charities that make a meaningful impact," Repsol Sinopec said of the five Aberdeen-based charities her firm has pledged to for the past two years.
When asked about the importance of foodbank to those who need them, the North Sea operator told us: "In many cases, they'll be a lifeline for lots of people and without that, people will be going hungry or their children will be going hungry.
"Now more so than ever, the demand and the referrals that they have had has increased massively since the pandemic and then since then obviously we've had the energy bills and the cost of living crisis.
"Without them, there would be people really in dire straits."
With bills rising and many still recovering from the financial impact of the COVID-19 pandemic, even those in full time employment are seeking help from charities.
The firm explained that some think "people that need to rely on food banks are not working but actually, there are a lot of people that are now in working poverty and therefore are starting to rely on foodbanks."
In the new year, Repsol Sinopec is looking into having its staff volunteer at the charities it donates to, something the workforce is "absolutely" on board with.
"It benefits us too, it's a nice team-building thing for our people but also it is so helpful to the charities and it gives our people a real insight into what the charities are dealing with."
The company donates to C-Fine; Abernecessities, which provide the necessities for families with young children; Aberdeen Cyrenians the social care services provider and charity; Grampian Women's Aid a charity that supports woman and children dealing with abuse; and Mental Health Aberdeen a Torry based mental health organisation.
Supporting Charites like Cfine
If, like Repsol Sinopec and its generous staff, you would like to donate to help those struggling to put food on the table this festive season, donations are open for the Big Christmas Food Appeal.
Brought to you by Evening Express, Press and Journal, Original 106 and Energy Voice, the Big Christmas Food Appeal has returned to support Cfine and highlight the work other groups and volunteers do to keep their communities fed.