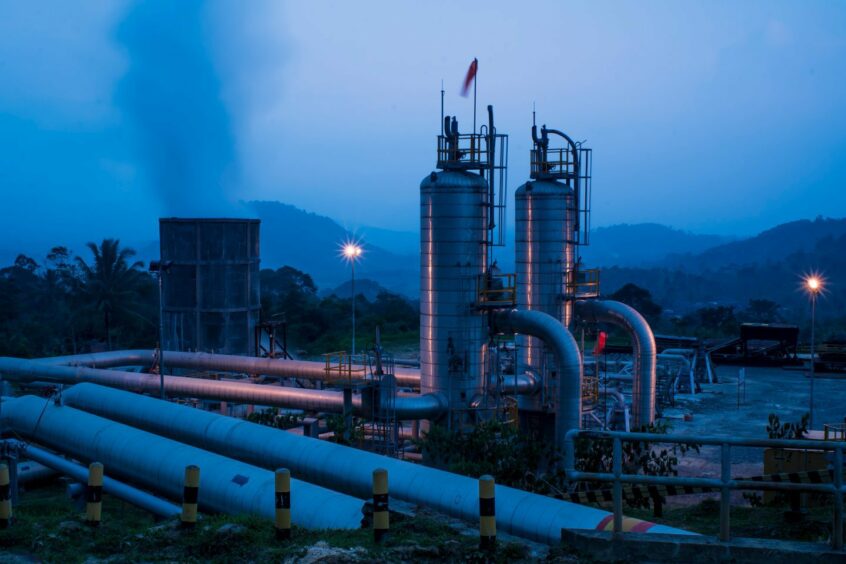 Indonesia, home to the world's largest geothermal energy potential, is opening tenders seeking investors to develop this giant resource, as it aims to expand the use of renewable energy to meet its net zero goals.
Indonesia, which is the world's second largest producer of geothermal energy after the US, is seeking billions of dollars of investment in the sector. The country has identified more than 300 sites across the archipelago, which has an estimated 23.7 GW of geothermal capacity.
Several geothermal areas are due to be tendered in future as part of an effort to progress development.
The government said it will soon offer the Nagekeo geothermal area in East Nusa Tenggara (NTT) Province to investors via tender following the completion of government-funded exploration drilling, designed to cut the risk for investors.
"The highest risk of a geothermal project is during exploration because the cost can reach $5 million for one well," said the Director of Geothermal at the Ministry of Energy and Mineral Resources (MEMR), Harris Yahya, in early December.
The geothermal exploration drilling program in Nagekeo was carried out by a third party at the government's expense. The Southeast Asia nation has created a fund of IDR3.7 trillion (about $275 million) for the development of geothermal. It is managed by Sarana Multi Infrastruktur (SMI) and it will mainly be used for lending activity, equity participation, as well as providing data and geothermal information, such as at Nagekeo.
Moreover, there appears to be investor interest in the sector. Swedish clean-tech developer Climeon recently said that it is interested to develop geothermal projects in Indonesia and the company, which is invested in Japan and Taiwan, is currently exploring partnerships in Indonesia.
Chevron, which divested its geothermal assets in Indonesia in 2016 due to the unfavourable business environment, recently told Energy Voice that it would be keen to invest in the sector if the government improved its attractiveness.
Indeed, three of East Asia's leading energy and infrastructure groups, including Chevron, recently signed a new agreement to explore the development of green hydrogen and ammonia projects in Indonesia powered by geothermal.
Pertamina Power Indonesia, Keppel Infrastructure, and Chevron (NYSE:CVX), signed a joint study agreement (JSA) in November to explore the potential for the new energy schemes in Sumatra, Indonesia.
Challenges To Developing Indonesia's Geothermal Energy Potential
Despite Indonesia's vast resource potential, investing in its geothermal sector presents numerous challenges, ranging from a difficult regulatory environment to a lack of supporting infrastructure, noted law firm Dezan Shira & Associates. However, the sector offers promising long-term potential, particularly since the government has targeted geothermal production capacity to hit 9.3 GW by 2035, up from 2.28 GW currently.
According to the General Plan for National Energy (RUEN), Indonesia aims to hit 7.24 GW of geothermal power by 2025 – which government officials said would require $15 billion in investment. But that ambitious plan has been delayed somewhat with the government now reporting that Indonesia would achieve its target of 7GW of geothermal power production by 2030.
Despite Indonesia being located on the Ring of Fire – a region around much of the rim of the Pacific Ocean where many volcanic eruptions and earthquakes occur – it is not clear how much energy geothermal developers can produce after identifying a potential energy source, until after the explorers complete the expensive drilling process, added Dezan Shira & Associates.
"Challenges associated with identifying geothermal energy sources are also present in Indonesia, despite the country's high levels of seismic activity. These challenges are exacerbated by Indonesia's infrastructure deficits, which are especially acute in the remote, difficult-to-reach areas where underground reservoirs are typically found. Accordingly, while Indonesia has ample geothermal reserves, the costs and uncertainties associated with exploration, land clearing, and drilling remain a key challenge," cautioned the firm.
"Developing geothermal energy in Indonesia presents a number of challenges, including the energy source's positioning in the regulatory and market landscape. Geothermal energy in Indonesia continues to be significantly more expensive than coal, which is also abundant in the country. Coal makes up about 60% of Indonesia's electricity production, and the government continues to subsidise its use for energy production," added Dezan Shira & Associates.
Geothermal: A Key Renewable Energy in Net Zero Push?
Still, the government has identified expanding geothermal energy as a key plank in its strategy to boost renewable energy. The government aims to have electricity from renewable energy make up 23% of the power mix by 2025, almost double the 12% now.
Moreover, US President Joe Biden and Indonesian President Joko Widodoi unveiled a $20bn deal to end coal and speed up the net zero push in Indonesia. The funding deal, brokered between the US, Indonesia and Japan, was outlined on the side lines of the Group of 20 summit in Bali in November, following more than a year of talks. It is the largest single climate finance transaction ever, according to a senior US Treasury Department official.
Under the package, Indonesia will commit to capping carbon dioxide (CO2) releases from its electricity sector at 290 megatons by 2030 — an emissions peak that will apply not just to its conventional grid but also power suppliers for industrial facilities. The country will also establish a goal of reaching net-zero emissions in the power sector by 2050 and commit to boost deployment of renewable energy so that it comprises at least 34% of all power generation by the end of this decade.
As a result, the Indonesia government should be expected pay more attention to its geothermal energy resource potential.
But, as Dezan Shira & Associates notes, a lack of competition in the sector risks hampering innovation. Three state-owned enterprises dominate geothermal energy production in Indonesia: Pertamina Geothermal Energy (PGE), PLN Gas and Geothermal, and Geo Dipa Energi. PGE is especially dominant, as it is responsible for about 82% of the country's entire geothermal energy production.
"Without further innovation in geothermal energy, the potential of wind and solar energy may become increasingly prioritised by the Indonesian government," warns the firm.
Recommended for you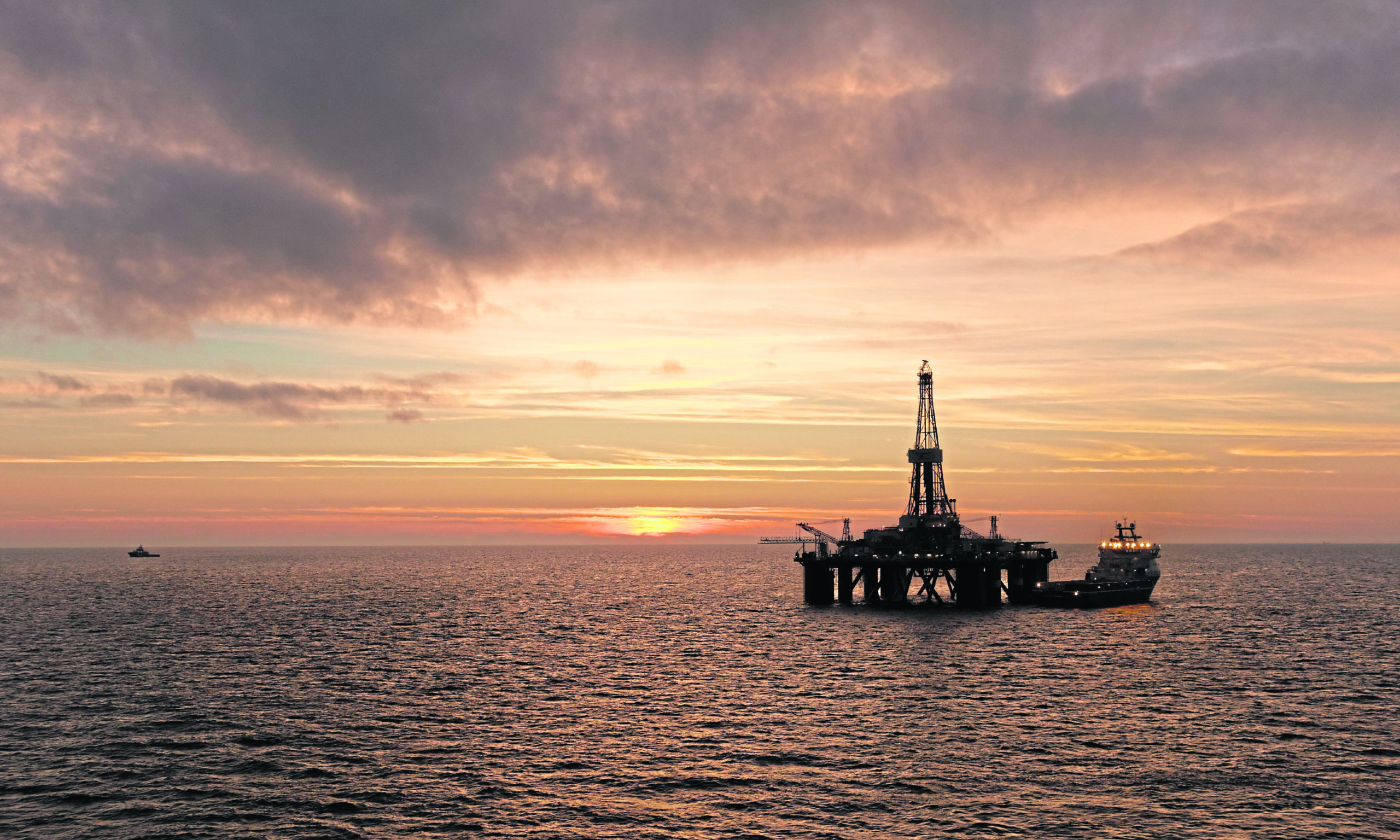 Autumn Statement: Energy leaders seek fix for 'uninvestible' North Sea