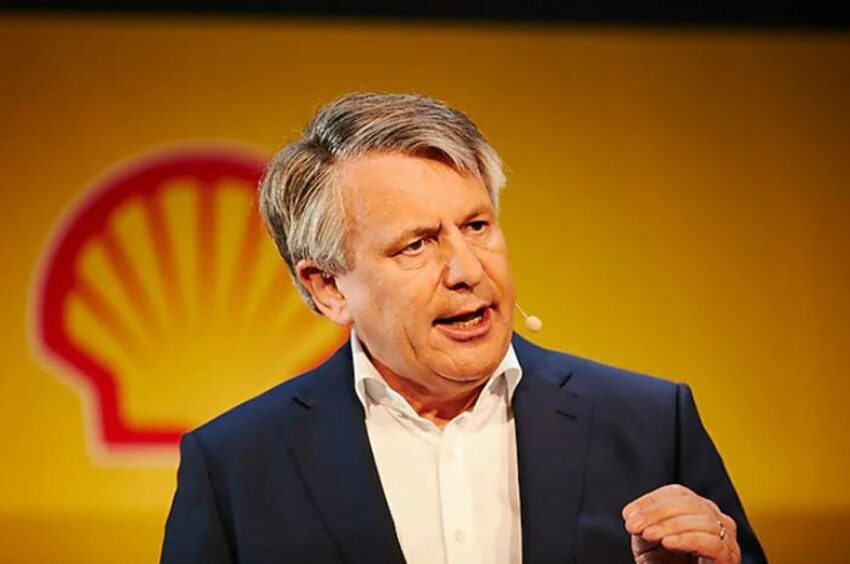 As far as timeframes in which to lead one of the world's biggest oil and gas companies go, Ben van Beurden picked a rocky one.
Between downturns, a global pandemic, and unprecedented scrutiny on the sector, Shell's (LON: SHEL) outgoing chief executive has had plenty to keep contend with.
A few months after the Dutchman picked up the CEO mantle in 2014, oil prices plunged and companies were forced to reduce costs.
It was something of a baptism by fire for Mr van Beurden, but it set the tone for much of what was to come during his nigh-on decade in the job.
Now, as the 64-year-old, one-club man prepares to head for the exit door – with Wael Sawan due to take the helm from January 1 – here are five of the key moments from his tenure at the top of the London-listed supermajor.
The acquisition of BG Group
In April 2015, just over a year into Mr van Beurden's stint, Shell announced a deal, worth some £47 billion, for multinational oil and gas firm BG Group.
Indeed, when news of Mr van Beurden's retirement broke earlier this year, the acquisition was frequently referenced as a success story from his time.
At the time the deal was announced, there were feelings that Shell had overpaid for BG Group.
But the intervening years have led some to reassess the takeover, "particularly following recent geopolitical events and the tightening of the global gas market".
Historic dividend cut
Mr van Beurden made history in 2020 when he made the call to cut Shell's dividend by two-thirds for the first time since World War 2.
Taken in response to the recent slump in oil prices and "significant" mid and long-term market uncertainty, it was a move that rammed home the significance of Covid on global markets.
It followed Shell's decision, announced just a month earlier, to halt its buyback programme, as the company put plans in place to weather the forthcoming industry downturn.
2021 court ruling
In a major win for climate campaigners, in 2021 a Dutch court ordered Shell to axe its emissions by 45% by the end of the decade, compared to 2019 levels.
The case was brought forward by Friends of the Earth Netherlands (Milieudefensie), though the oil and gas giant subsequently appealed the ruling.
Despite the appeal, Mr van Beurden said Shell would "rise to the challenge" of reducing its environmental impact.
In line with many of its counterparts, Shell has pledged to become a net-zero emissions business by 2050.
Cambo
At the end of 2021, following the COP26 climate conference in Glasgow, the North Sea oil and gas industry was in a fragile state.
Concerns about its future were fuelled further by Shell's shock decision to pull out of the controversial Cambo oil project.
Activists were claiming a death blow to the West of Shetland field, but the UK's energy security drive, enacted after Russia's attack of Ukraine in early-2022, breathed new life into the scheme.
There was speculation that Shell was reconsidering offloading its 30% stake in the Ithaca Energy project, something Mr van Beurden subsequently dismissed, saying the company had allocated funds elsewhere.
Windfall Tax
In the last 12 months, surging energy bills – the result of a return to high oil and gas prices – focused the political and public gaze firmly on the sector.
After months of rampant speculation, the UK Government finally opted to hit North Sea producers with a windfall tax on their profits in May.
It received condemnation from within industry but, shortly after announcing his plans to step down, Mr van Beurden described increased levies as "inevitable".
His comments were deemed to have "flung open a door on windfall tax which the UK Government had been trying to close", and the energy profits levy was increased again just a month later.
---
So, what next for Mr van Beurden, after what has undoubtedly been a demanding eight or so years in charge of the oil giant.
"I want to play golf. I want to travel a bit more, have a lot more quality time with the family," he said in an exit interview.
For Mr Sawan, his successor, the "most challenging job in the history of Shell" awaits.
Recommended for you

Shell staff question Wael Sawan's shift from green spending