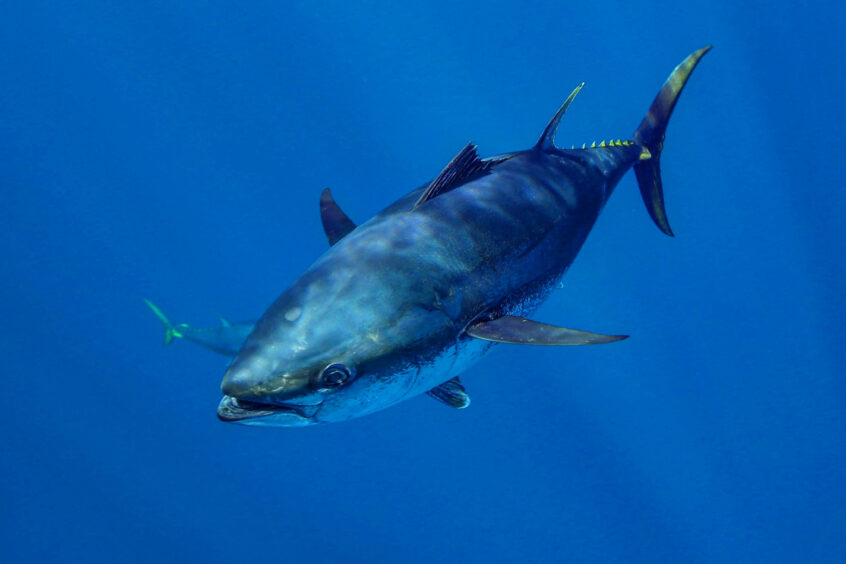 The Indonesian government has approved a plan of development for Harbour Energy's (LON:HBR) Tuna oil and gas project that includes $3.315 billion worth of cost recovery. Significantly, Indonesia sees the development as a way to assert its sovereign rights in a maritime area also claimed by China.
Indonesia's upstream regulator SKKMigas announced early January that Harbour's development plan had been approved with investment costs estimated at $1.050 billion and operating costs allowed up to a limit of $2.020 billion. There is also an allowance for abandonment and site restoration costs of $147.6 million.
As the Tuna field has a high-risk profile, the government has provided several incentives to bolster the economics of the project, SKK Migas said. With an estimated production period up to 2035, the government will receive gross revenue of $1.24 billion. Harbour Energy's gross revenue is estimated at $773 million, and is entitled to cost recovery of $3.315 billion, noted SKK Migas.
Following a successful appraisal campaign Harbour and its Russian partner Zarubezhneft are targeting final investment approval to develop the Tuna Block offshore Indonesia in 1H 2023 with first production planned in 2026.
The Tuna project looks economic to develop with a breakeven price of less than $25 per barrel of oil equivalent (boe), Harbour said previously.
Under the project proposal, dry gas will be sold to Vietnam, while liquids and condensates will be sold to market via an FPSO.
Harbour Energy and Zarubezhneft are targeting development of more than 100 million boe with peak production expected at 40,000 to 50,000 barrels of oil per day (boed). Of that 55% is expected to be gas and 45% liquids.
Total capital expenditure and operating expenditure are estimated to be around $20-22/boe over the life of the project.
Harbour envisages using a new cross-border pipeline to connect the Tuna area to the existing Nam Con Son pipeline system in Vietnam. The field lies a long way from domestic market infrastructure in Indonesia, but only around 15kms from the border with Vietnam.
Geopolitical hotspot
The development of the project will underscore Indonesia's maritime entitlements, according to SKK Migas chairman Dwi Soetjipto.
In a statement, Dwi said there would be activity in the border area which in 2021 was a geopolitical hot spot as Chinese vessels attempted to meddle with Harbour's drilling operations in the area.
Dwi said that the Indonesian navy will also participate in securing the upstream oil and gas project so that it becomes an affirmation of Indonesia's sovereignty. In recent decades, energy activities in the South China Sea have been held hostage by disputes over which country has sovereign rights, with work by Vietnam, Malaysia and the Philippines in their exclusive economic zones disrupted by Chinese coast guard or marine surveillance vessels.
In 2021, Energy Voice reported that Chinese law enforcement vessels were active at Harbour Energy's Tuna Block in the Natuna Sea within Indonesia's exclusive economic zone (EEZ). Their presence underscored Beijing's assertion that it has territorial rights in that area of the South China Sea.
Harbour's drilling previously attracted the attention of Beijing as the Tuna discovery sits in an area also claimed by China through its sweeping claim to most of the South China Sea within its U-shaped 'nine-dash line', which is not recognised by its neighbours or internationally by the United Nations Convention on the Law of the Sea.The Tuna PSC lies about 10 nautical miles from the Indonesia-Vietnam maritime border.
Jakarta maintains there is no maritime dispute with Beijing in the South China Sea. A 2016 international arbitration court ruling in the Hague, that said most of China's maritime claims in the South China Sea had no legal basis or validity, reinforces Indonesia's position.