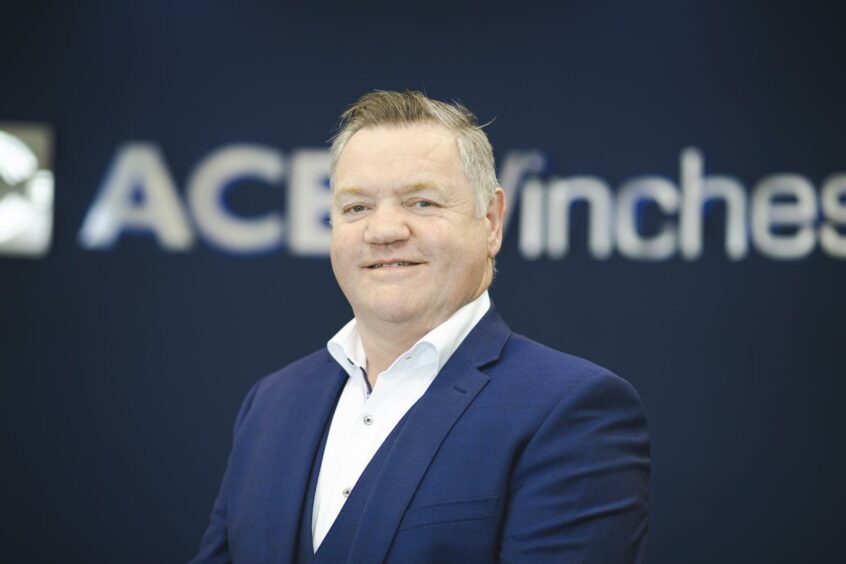 Engineering firm Ace Winches has said it is focused on diversification and geographic expansion amid strong demand for its products and services globally.
The deck machinery specialist – based at Towie Barclay Works, near Turriff – is enjoying growth in the offshore floating wind market.
Growing demand in energy markets in North America and the Middle East is also driving the business forward.
Ace Winches, whose many accolades over the years include prestigious Queen's Awards in 2010 and 2013, has formed a subsidiary in the United Arab Emirates as part of its global growth strategy. It has also opened a subsidiary in Houston, Texas.
Chairman Alfie Cheyne said a strong financial performance during the 12 months to March 31 last year was a foundation "which bodes well for the future".
The company reported pre-tax profits of £4.5 million – down from £7.8m when results were boosted by the reversal of a £4.8m write-down.
Underlying earnings before interest, taxes, depreciation, and amortisation raced ahead to £7.6m last year, up 38% from £5.5m previously.
The most recent figure excludes one-off costs associated with a change of ownership,
Turnover increased slightly to £28.3m, up from just shy of £28m the year before.
Ace Winches' 58-year-old chairman founded the business in 1992 but lost control of it to Balmoral Group in stages between 2017 and 2019.
The relationship with Aberdeen-based Balmoral turned sour and Mr Cheyne and his wife Valerie reacquired the firm in late 2021.
Reflecting on 2021-22, Mr Cheyne said: "It has been a strong performance which bodes well for the future.
"We have continued to invest in the business and the people that make it as successful as it is."
He added: "We have made an additional investment of £1.3m in our rental fleet in line with our twin objectives of diversification and geographic expansion.
"It has been a year marked by significant growth and change – growth in the renewables market and a change in how we interact with our customers."
He added: "We have seen an increasing demand for offshore floating wind in different regions globally, and our ability to harness the potential that brings for ourselves and clients can only lead to further success."
Mr Cheyne also highlighted the firm's green credentials after it became carbon-neutral with operations at Towie Barclay Works powered by wind.
Chief commercial officer Gary Wilson said: "Our continued growth in the renewables energy sector, along with the opening of our Houston facility and expansion into the Middle East, are indicators of our strategy."
With more than 3,000 rental assets, a training academy and purpose-built facilities in the UK and Norway, Ace Winches is a leader in lifting, pulling and other services.
Headcount averaged 155 during the 12 months to March 2022, down from 171 the year before.
Mrs Cheyne, chief compliance officer, said the company was growing its workforce again.
She added: "We have reintroduced our very successful craft and modern apprenticeship schemes and further increased our graduate engineer numbers."
Recommended for you

Ashtead Technology acquires Ace Winches for £53m