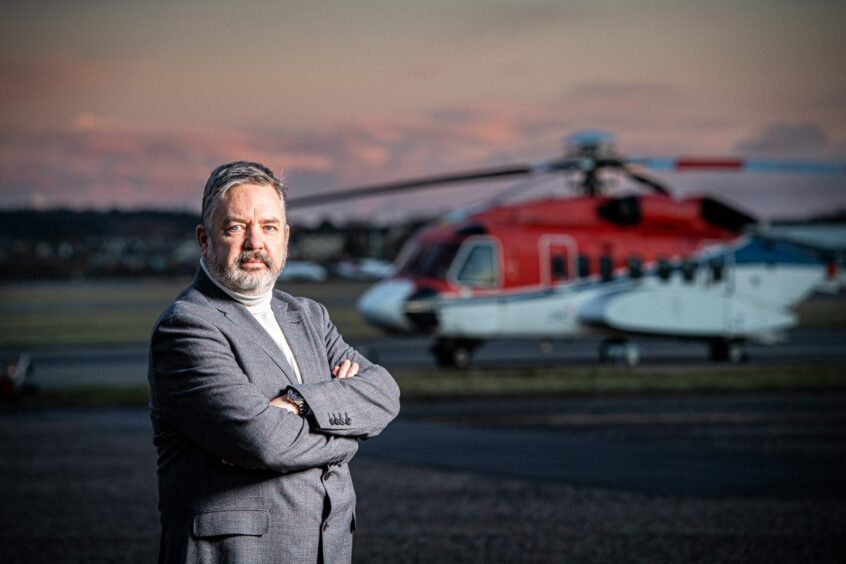 CHC UK operations director Harry Bos has said that his firm will 'absolutely' move to meet increased flight demand if North Sea operators move away from controversial shift patterns.
The three on, three off shift pattern has been heavily criticised in recent months with workers wanting to move to a rota that would see them working in the North Sea for two weeks, followed by two weeks onshore.
Late last year, Jake Malloy of RMT Union said that scrapping the three on, three off rota could ease the issue of North Sea worker shortages by creating a better "work life balance" that could attract people to the industry.
If North Sea operators were to roll this out as a standard in the UK basin, helicopter operators would receive an increase in demand, this is something Mr Bos is not worried about.
"If there is an increased flight demand, we can work with that, absolutely," the UK helicopter boss told Energy Voice.
"We don't control the rotas of the offshore companies that is nothing to do with any of the helicopter companies, but if we had an increase in contracts or need to increase aircraft numbers, we have the facilities in the terminal here to work with that."
The only thing that would cause difficulties for firms such as CHC is if a decision to change shift patterns was made without their knowledge, as Mr Bos said, "It requires a bit of notice."
Speaking on the hanger bast in Aberdeen, the CHC UK operations director said that the Dyce hanger held "about 20 helicopters" in its "heyday".
However, it is "difficult to say", how much the hanger could expand by "because there are factors where we need a little bit more time to expend," Mr Bos said.
The boss, who was appointed to his current position in November last year, says that his team is ready to move with the industry and meet its demands.
"We move with the industry whether it's flight demands, whether it's moving to renewables.
"It's all a matter of cooperating and making sure that we do the things in a way that works for us as well as for the customers."
CHC announced yesterday that it will be selling Offshore Helicopter Services UK to the South African-based Ultimate Aviation Group.
This followed a ruling from the Competition and Markets Authority (CMA) that forced the company to offload the helicopter operator it had recently acquired from Babcock for £10 million.
Mr Bos said: "Of course, the decision of the CMA was disappointing, but it is the decision we are living with.
"We are moving on with the bits of Babcock that we have in Denmark and Australia and with our current team and our current portfolio."
Recommended for you

Aberdeen's Offshore Helicopter Services facing £10m HMRC probe