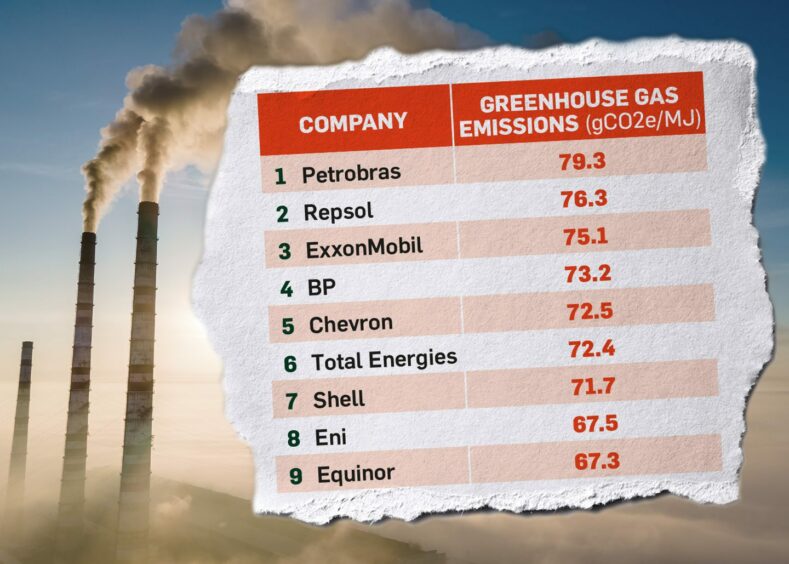 Petrobras, Repsol and ExxonMobil are the worst polluters in integrated oil and gas, according to a recent study conducted by financial services firm, Morningstar.
The research found that European oil companies are allocating 20% of capital budgets over the next five years to low-carbon businesses.
The figure does not include retail marketing, however, spending from European firms is double that of US counterparts with firms across the pond allocating 10% of capital budgets to low-carbon businesses.
The International Association of Oil and Gas Producers (IOGP)  commented on the disparity between European oil and gas producers and those in the US, saying: "European firms may appear to produce fewer emissions due to upstream emissions intensity, which is largely a function of the type of oil produced.
"But across all regions, the industry needs to accelerate the implementation of low carbon projects and operations.
"There is need for standardization, rapid adoption, and repeatability, and transformative lower carbon technologies for new and existing assets.
"IOGP is pursuing a systematic decarbonization pathway starting with a significant reduction of Scope 1 emissions, and currently focusing on helping industry with electrification, Carbon Capture Transportation and Storage, minimization of all flaring and venting activities, and best available technology in energy efficiency.
"It recently published a compendium of 13 energy and GHG efficient technologies and practices for use across the industry value chain."
The GHG League table
However, how do integrated oil and gas firms stack up when compared to each other?
Morningstar writes: "Equinor continues to perform the best among our collection of emissions metrics, Petrobras and Exxon the worst.
"But these performances must be placed in context of their portfolios. "
In the league table of greenhouse gas emissions, Petrobras is claiming the top spot with Repsol and ExxonMobil hot on the heels of the Brazillian firm.
Norway's Equinor bottoms out the table with Italy's Eni not far ahead.
The analytics firm measured more metrics than greenhouse gases emissions, operated
emissions intensity, upstream emissions intensity, upstream energy intensity, flaring and methane emissions, were also measured for each firm in the table above.
The report describes greenhouse gas intensity metric is a "standardized measure of total portfolio emissions", this measures scope one, two and three emissions divided by energy produced.
Mr Walsh offered an explanation as to why there is such a divide between the emission at the top of the table as opposed to the bottom: "The disparity may be due to different reporting methods, structure and composition of each company, but the important point to note is that the industry is set to achieve meaningful declines to 2030 and ultimately zero in 2050.
"IOGP is working to identify key energy transition indicators that will allow upstream operators benchmark their energy transition performance, beginning with Scope 1 emissions."
This comes as a report finds that the UK could save over £100 billion by focussing entirely on renewable energies.
Morningstar strategist, Allen Good, said: "The adoption, and ultimately the achievement, of long-term emissions-reduction targets, is influencing today's capital allocation decisions."
The research found that 90% of total integrated oil emissions, on average, are scope three.
Scope three emissions are those produced indirectly from the company in question, these are emissions that come as a result of the firm's assets' indirect impact on the value chain.
An example of scope three emissions would be those produced by cars burning petrol.
"These decisions in turn affect valuations and moats. European integrated oils' adoption of Net-Zero Emissions 2050 targets, which includes scope 3 emissions, is in part resulting in more aggressive spending on low-carbon businesses, particularly renewable power generation.
"ExxonMobil and Chevron have also committed to Net-Zero Emissions 2050, but only for operated asset emissions, meaning they are not investing to pivot from hydrocarbons, but are doing so to reduce emissions from hydrocarbon-producing assets or produce a low-carbon drop in fuels, not renewable power."
Morningstar states that "we do not see low- or high emissions as a reason to invest in each company or not, but rather something to be aware of and monitor over time."
Recommended for you

French fund rule puts $7.6 billion of oil, gas assets at risk