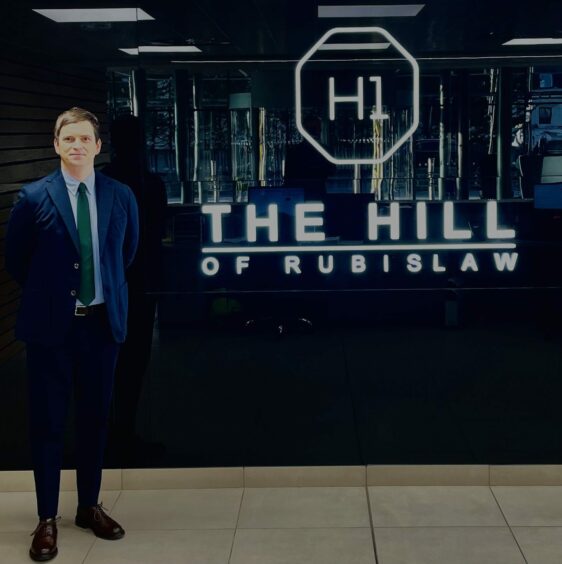 Quanta is "strengthening its presence in Aberdeen" as it opens a new office in the Granite City.
The firm is already established in the north-east with offices on Bridge Place, however, the firm is now setting up shop in H1, Hill of Rubislaw.
In this location, it will be surrounded by the likes of Ithaca and Harbour Energy, Quanta has described the area as the "heart of Aberdeen's oil and gas industry."
The firm aims for this new facility to be a "regional base" where it can better serve its clients in the north-east.
The offices in Aberdeen's west end will be fronted by the firm's newly appointed regional director for Scotland, Scott Douglas, who will be responsible for "supporting key Aberdeen clients and driving further growth for Quanta in the oil and gas, and renewable sector."
Mr Douglas said: "What a fantastic opportunity. I am delighted to join Quanta as the new regional director for Scotland at a pivotal time in the company's growth journey.
"Quanta, which was also formerly known as Fabricom Offshore Services, is extremely well known in the offshore sector and has a 30-year legacy of engineering excellence so it is a great honour to be joining the team.
"This is an exciting time for the energy sector with ever-increasing focus on the UK's energy security and the move to cleaner, greener power.
"Quanta is at the very heart of delivering this for the sector and I am very much looking forward to playing my part in supporting our clients through various industry challenges."
The new regional director for Scotland is a Robert Gordon University graduate and worked for Stork in a previous position where his lead responsibility for supporting oil and gas operators across the UK Continental Shelf.
he newly appointed boss has also worked in several senior business development roles for other energy sector heavy hitters, including Semco Maritime, Sparrow Group and Cape.
Chief executive of Quanta, Nick Oates, said: "The level of demand for our services in Aberdeen continues to increase, making this the ideal time to move into new premises and appoint Scott as our new regional director for Scotland.
"This investment in Aberdeen highlights our continued commitment to our clients and the sector overall and further enhances our ability to respond rapidly to our clients' needs.
"Scott has an excellent pedigree and brings with him extensive experience in oil and gas.
"His expertise ensures our Aberdeen clients receive outstanding technical support on their own doorstep and we are delighted to welcome him to the team."
Late last year the firm made two senior appointments as it looked to create "dozens" of jobs.
Recommended for you

Aberdeen oilfield tech firm adds sector expert