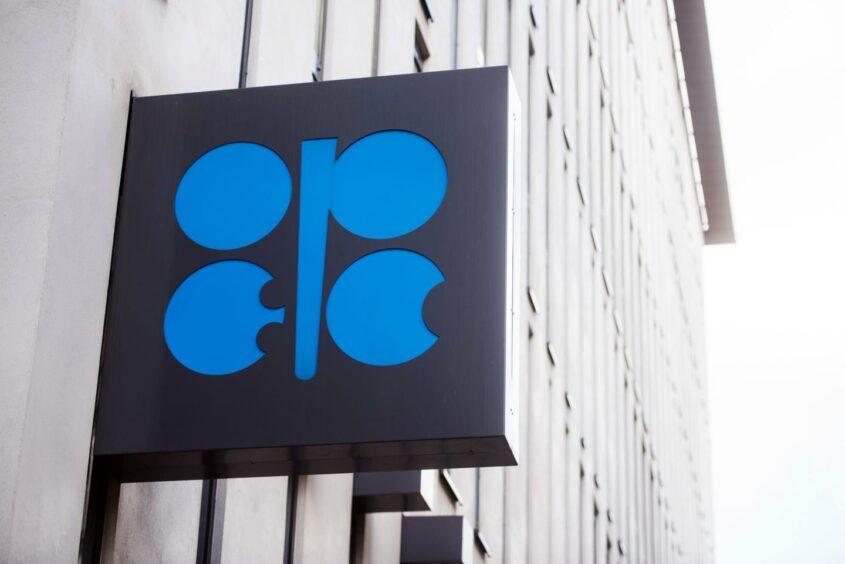 An OPEC+ committee recommended keeping crude production steady, delegates said, as the oil market awaits clarity on demand in China and supplies from Russia.
Saudi Arabia and its partners will continue to hold output at levels set late last year, when they announced a hefty cutback of 2 million barrels a day to balance markets amid a fragile economy, delegates said, asking not to be identified because the committee's talks were private.
Oil prices have had a rocky start to 2023, with a rally in mid-January fading away by the end of the month. That has prompted the Organization of Petroleum Exporting Countries and its allies to remain cautious even as industry voices from Goldman Sachs Group Inc. to Trafigura Group Pte Ltd. predict price gains later this year.
The status-quo recommendation from the OPEC+ Joint Ministerial Monitoring Committee at its online session on Wednesday was widely anticipated and caused little reaction in crude prices. Brent crude futures were little changed near $86 a barrel.
China's decision to scrap almost three years of stringent Covid-19 lockdowns has spurred a travel revival in the world's biggest oil importer. Domestic air journeys jumped by 80% as tourists flooded to popular local destinations. Nonetheless sentiment remains fragile, with key indicators showing a muted economic recovery after the country had to contend with a resurgence in virus cases.
OPEC+ is also trying to gauge the impact of sanctions on member-nation Russia. Forecasters expect a plunge in output as a European Union ban on imports of the country's crude expands next month to encompass refined fuels. However, oil shipments have so far remained surprisingly resilient.
Last week, Equatorial Guinea's Oil Minister Gabriel Mbaga Obiang Lima, who this year serves as OPEC's president, said the group had to "be very careful on any decision." OPEC Secretary-General Haitham Al-Ghais said last month he remained "cautiously optimistic" on the global economy as China's rebound is countered by weakening growth elsewhere.
Recommended for you

Global oil demand to reach its peak this decade, IEA says