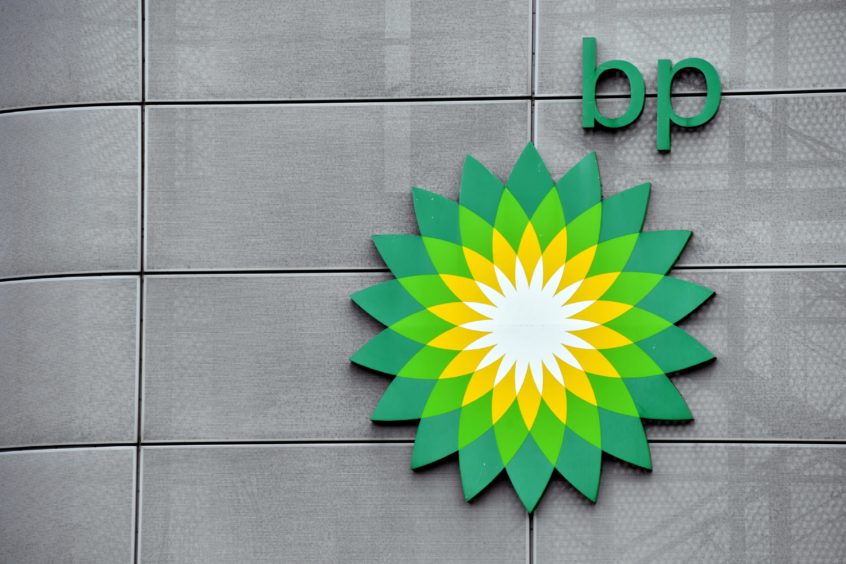 BP (LON: BP) hit record profits in its 2022 results at a whopping $27.7bn, and announced it is slowing down the pace of its withdrawal from oil and gas.
It now expects to cut oil and gas production by 25% by 2030 – a huge drop on the 40% reduction ambition it set out in 2019.
The oil major also plans to hand more cash to shareholders, drawing ire on the UK windfall tax debate.
Greenpeace said the firm's climate aims are "undermined" by its oil and gas rollback, despite announcing a multi-billion dollar energy transition spending strategy today.
Campaigner Kate Blagojevic, said: "BP is yet another fossil fuel giant mining gold out of the vast suffering caused by the climate and energy crisis.
"What's worse, their green plans seem to have been strongly undermined by pressure   from investors and governments to make even more dirty money out of oil and gas.
"This is precisely why we need governments to intervene to change the rules."
BP's $27.7bn figure for underlying replacement cost profits, a proxy for net profits, is more than double the earnings of 2021 at $12.8bn.
It follows rival Shell last week which posted net earnings of $40bn, further adding fuel to the debate around the cost-of-living crisis and the UK windfall tax.
Windfall tax and 'spraying investors with cash'
BP said it incurred total taxes of $15.1bn worldwide – it's highest ever total – representing a tax rate of 34%.
In the North Sea, which accounts for less than 10% of global profits, BP said it will pay $2.2bn in 2022, including $700m due to the windfall tax, or Energy Profits Levy (EPL).
Meanwhile BP is increasing returns to shareholders – with a 10% increase to its quarterly dividend per ordinary share, and  a further $2.75bn share buybacks before its 1Q 23 results.
That's on top of $8.5bn of buybacks announced for 2022.
After an increase to the EPL in November, North Sea producers now pay a 75% headline rate on its profits to the UK Government, 35% of which is the windfall tax.
So, even if BP hadn't made the big Rosneft loss, there still wouldn't be a terribly compelling case for a windfall tax. The case for Shell is much clearer.

I've written more about that here: https://t.co/sMdJG1qDp0

— Dan Neidle (@DanNeidle) February 7, 2023
There are investment incentives for new projects, but firms which aren't exposed to new spending are being hard hit, with Harbour Energy citing it as the reason for cutting jobs in Aberdeen.
Campaign group Global Witness said BP's profits (£23bn) could cover nine million UK homes' energy bills, estimated to average £2,500 in 2023.
Senior campaigner Jonathan Noronha-Gant said: "Implementing a windfall tax to aid those struggling financially, paired with a significant increase in renewable energy and home insulation, could be the start of the end to the damaging fossil fuel era, both for people and the planet. BP is richer because you're poorer."
For BP, the earnings dwarf that of 2021, which in turn were its largest set of profits since posting $13.4bn in 2013, and $17bn in 2012.
Joshua Warner, senior analyst at City Index, said: "Shareholders will welcome the $2.75 billion share buyback considering this was significantly larger than expected, as well as the 10% dividend increase.
"Those increased returns came after BP generated significantly more cash than anticipated, allowing it to spray investors with cash and reduce its net debt for an eleventh consecutive quarter."
Mr Warner also pointed to BP's transition plans – spend of $8bn by 2030 – suggesting oil and gas and renewables could be on par at the firm.
"BP said it plans to invest up to $8 billion into cleaner energy projects between now and 2030 – and that is significant as that sum matches the budget put aside for its core oil and gas business to suggest they are now being treated equally."
Transition investment
BP said its investment in "transition growth engines" increased ten-fold, from 3% of its investment in 2019 to 30% in 2022.
It comes after the firm released its recent energy outlook, putting peak oil already in the past.
BP said it will invest up to $8bn more in such "growth engines" by 2030, focusing on hydrogen and renewables and power "where BP can leverage integration".
Chief executive Bernard Looney said: "It's clearer than ever after the past three years that the world wants and needs energy that is secure and affordable as well as lower carbon – all three together, what's known as the energy trilemma. To tackle that, action is needed to accelerate the transition. And – at the same time – action is needed to make sure that the transition is orderly, so that affordable energy keeps flowing where it's needed today.
"As an integrated energy company, BP is very deliberately set up to help on both counts. With three years of delivery and track record – we have increased confidence our strategy is working. And with today's announcement we are leaning further in. We are growing our investment into our transition and, at the same time, growing investment into today's energy system. In doing so – we see tremendous opportunity to create value. And it's what governments and customers are asking of companies like us."
Recommended for you

Dutch pension fund PMT sticks with nine oil and gas companies