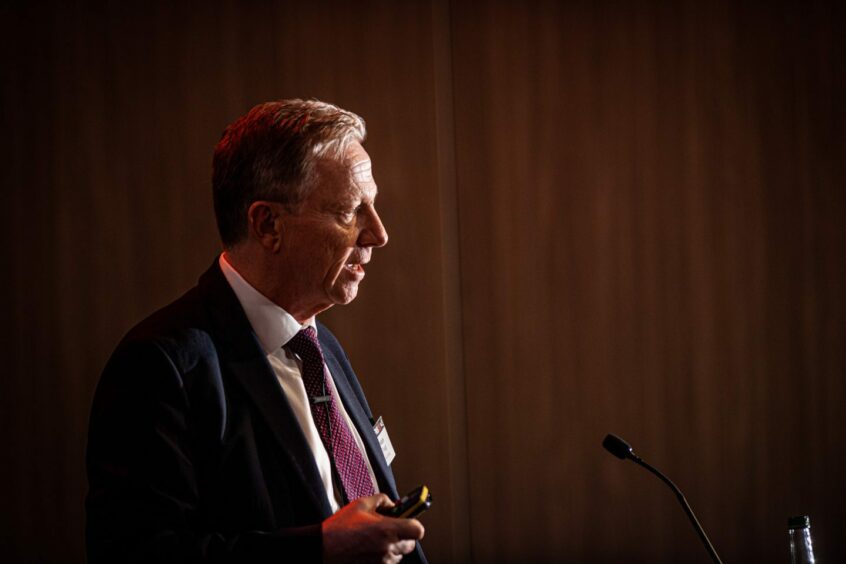 There's a risk of "prematurely having to mothball" parts of the North Sea industry due to the UK's unstable tax regime, an industry event has heard.
The Future North Sea conference at Aberdeen's P&J Live was told of the possible risks the UK's fiscal set up may bring for oil and gas assets.
Mitch Flegg, chief executive at Serica Energy (LON: SQZ), told event attendees: "I think exploration is important and we believe that infrastructure-led exploration is the way forward, we've got great infrastructure, let's use it.
"The issue is around the commerciality of some of these projects, it is vital that we have the security of supply.
"But in an unstable tax regime, it's going to be very difficult for companies to make those investments to utilise the infrastructure that we've got and if you don't use it, you'll lose it.
"We run the risk of prematurely having to mothball some of the North Sea because people cannot or will not invest due to the tax instability that we have at the moment."
Speaking on a panel chaired by Energy Voice's Europe editor, Allister Thomas, Mr Flegg fielded questions on decarbonised production.
The Serica boss shared the stage with Rob Fox, managing director of Europe for SLB, Beena Sharma, chief executive of CCU International and Iain Martin, CCUS theme lead, Net Zero Technology Centre (NZTC).
The key takeaway from the second-panel session at the Future North Sea event was that oil and gas are here to stay, however, the UK needs to import fewer hydrocarbons and look to reduce the emissions produced in domestic production.
Supporting Mr Flegg's belief that hydrocarbons are needed in order to deliver the energy transition, NZTC's Iain Martin said: "It is important to sustain our existing industries, the oil and gas industry, not ignoring exploration.
"It makes sense making use of that infrastructure to drive down the costs into exploration for potentially new oil and gas reserves to enable that ambition.
Depending on which route we go down, this is going to be a mix. We need oil and gas to sustain the development of our offshore wind capacity and potential hydrogen capacity."
Beena Sharma of CCU International joined in on the discussion on legislation and "bureaucracy", contributing: "I certainly don't think that things are happening fast enough, given some of the challenges that we've got, some of the things that have been set in law now.
"I see internationally that others are moving ahead. We're hearing a lot of news coming out of the rest of Europe, for example.
"I'm not sure if that's whether or not we've quite often traditionally been caught up in bureaucracy, legislation rather than be proactive with things."
However, to keep the country's carbon footprint low while using oil and gas, domestic production is the way forward according to SLB's Rob Fox.
"It's about to import versus local locally produced gas, because," He said: "We keep being very focused on what we're doing here, but we have to remember how much is actually being imported.
"It gets a bit more vague on the carbon footprint of that, so you know if we really do want to reduce the footprint of our own industry, we should be focused less on importing more of what we can do here."
Recommended for you

Should North Sea assets flare more as storms hit?