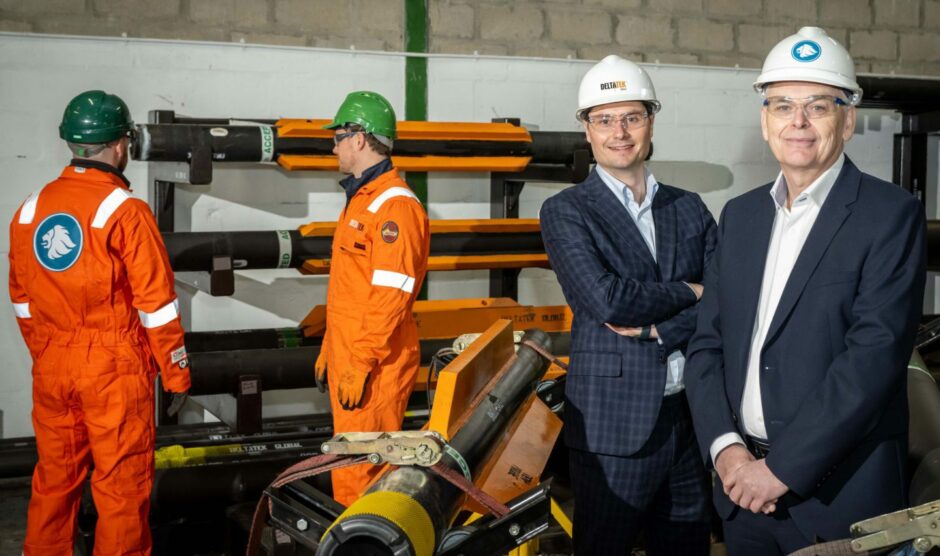 The New York-listed Expro (NYSE: XPRO) has announced its acquisition of Aberdeen-based well-construction cementing specialists DeltaTek Global.
The Texan energy services firm says the deal will accelerate DeltaTek's international deployment ambitions through its global presence, however, it has not confirmed the value of the acquisition.
The Aberdeen firm was set up in 2015 and was reported to have over 500 employees in 2021.
When asked how this deal will impact the northeast workforce Expro chief operating officer Alistair Geddes said: "This acquisition is about providing a platform for growth.
"DeltaTek brings to Expro an exciting technology range that is complementary to our existing cementing capabilities.
"The team at DeltaTek have developed and deployed this technology and their people are core to helping achieve the growth we expect across our combined customer base."
The granite city well-construction specialists has experience developing and deploying cementing technologies to the offshore market, with operations across the UK, Norway, the Gulf of Mexico, West Africa and Asia Pacific.
Last year the firm reported that it was celebrating "exponential growth" as it listed energy giant Shell among its list of clients.
Founder and chief executive of DeltaTek, Tristam Horn, said: "The team and I are delighted to announce this milestone for DeltaTek.
"To join Expro, a leader in the industry, is a monumental moment for the company, our existing clients, and the wider industry as we continue to innovate and grow the Cure and ArticuLock portfolios to directly address well-construction challenges.
"With Expro's global footprint and strong customer base, we expect to deliver our technology to all operators across the entire well construction market through existing Expro channels, simplifying the global adoption of our value-adding services for our customers."
Expro also hopes to broaden its offering, capabilities, and technology portfolio within the well-construction cementing sector by taking on board the north east company.
Expro's Chief Technology Officer Steve Russell added: "This is an exciting transaction for Expro that we believe will deliver real value to our combined customer base.
"The DeltaTek range of low-risk open water cementing solutions increases clients' operational efficiency, delivers rig time and cost savings, and improves the quality of cementing operations for our clients.
"Today's announcement expands our well construction cementing capabilities through DeltaTek's open water cementing systems and techniques.
"These strengths, technologies and ambitions complement Expro and we are delighted to welcome the DeltaTek team to the Expro family."
Recommended for you

Harbour awards $20 million contract to Expro for Balmoral abandonment