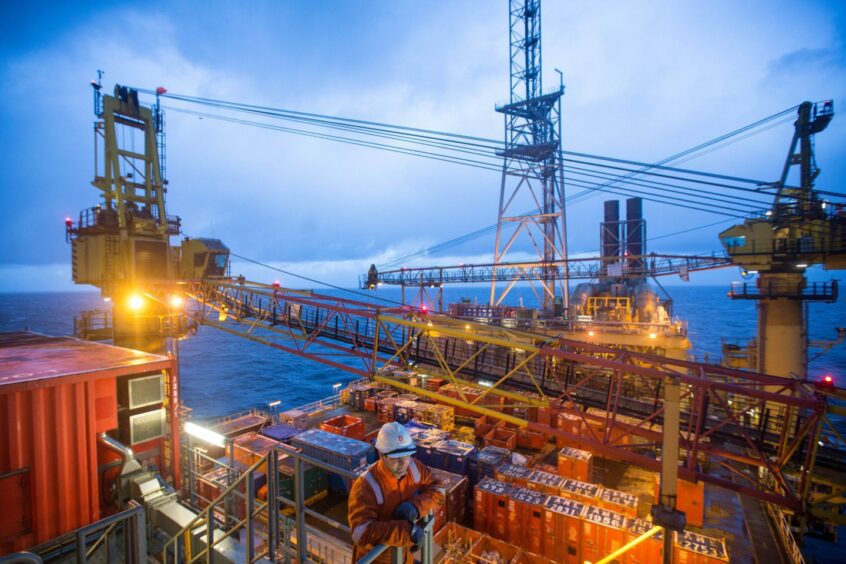 Hundreds of offshore workers are to vote on industrial action, in a move union officials claim could force numerous North Sea platforms to shutdown.
Unite confirmed on Friday that around 300 Stork construction members will be balloted on strikes as part of an industrial dispute over rotas and pay.
Should it go thorough, the union claims around 30 offshore installations, operated by the likes of EnQuest (LON: ENQ) and Shell (LON: SHEL), will be impacted.
Like much of the UK, the North Sea has been a hotbed of strikes in recent months as workers try to secure better wages to combat the cost-of-living crisis.
This latest dispute is centred on working rotas and Stork rates of pay "failing to keep pace" with inflation, Unite claims.
Issues around three weeks on/three weeks off rotas have come to the fore again in the last year, with unions calling for them to be abolished.
Ditching three on, three off rotas can ease North Sea skills shortage, says union boss
Stork workers will be able to vote on whether or not to down tools from February 17, with the ballot wrapping up exactly a month later.
Unite recently held a consultative ballot of its membership employed by the oil and gas contractor, with 96% of workers signalling support for strikes, on a 94% turnout.
Stork has been contacted for comment.
Add to maintenance backlog
The union is warning that strike action on the offshore installations, which it says includes Buzzard, Forties and Shearwater, will lead to a serious backlog in maintenance work.
That could, in turn, lead to installations being shutdown if any are safety critical, resulting in a loss of production.
Sharon Graham, Unite general secretary, said: "Unite's members have been backed into a corner by Stork to either swallow a real terms pay cut or fight back.
"Our members understandably believe that the only way Stork will come back to the negotiating table is through the real threat of strike action.
"This would hit over thirty offshore installations and potentially lead to shutdowns.
"We will support our members all the way in their fight for better jobs, pay and conditions in the offshore sector."
Stork employees were among those that engaged in wildcat offshore strikes in September last year in a bid to secure better pay.
The company, which has a North Sea base in Dyce on the outskirts of Aberdeen, described the action as "unreasonable and unjustified", and confirmed those who took part would be penalised.
Follows bumper takings
In recent days, a number of North Sea oil and gas majors have posted record yearly profits, fanning the flames of worker discontent.
BP, Shell and Equinor all reported whopping takings for 2022, prompting union demands for the UK Government ramp up the rate of tax on the sector.
Vic Fraser, regional officer for Unite, said: "Throughout 2022 Unite worked hard with Stork to get an improvement on the base rates of pay but the company was unwilling to meet a fair settlement.
"No one wants to go on strike but it is clear to our members that offshore operators, who are the real paymasters in the sector, are not listening to the current industrial unrest despite lodging record profits.
"There is already a skills shortage in the offshore sector demonstrated by significant maintenance backlogs. This is before the main offshore maintenance work even starts for 2023. The industry talks about a Just Transition to net zero but unless there are decent terms and conditions in the offshore sector there won't be a workforce left to transition."
A Shell spokesperson said: "We support constructive dialogue between Unite the Union and Stork to reach a mutually agreed resolution."
EnQuest has also been contacted for comment.
Industrial action 'not helpful'
Responding to the announcement from Unite, Offshore Energies UK urged both sides to get round the table.
Alix Thom, the trade body's workforce engagement and skills manager, said: "We are aware of this upcoming ballot and would encourage all parties to work together to find constructive ways to address workforce concerns.
"Workers in all sectors across the UK are feeling thbe impact of the cost-of-living crisis, however industrial action does not offer a solution, nor is it helpful for our sector, which is doing all it can to attract the investment essential to protect jobs and to ensure national energy security."
Assets Unite say will be impacted
Anasuria FPSO, Armada, Beryl Alpha, Beryl Bravo, Catcher, Brent Charlie, Bruce, Buzzard, Cygnus Alpha, Forties Alpha, Forties Bravo, Forties Charlie, Forties Delta, Gannet, Golden Eagle, Heather, Lomond, Magnus, Mariner, Nelson, North Everest, Rough, Scott, Shearwater, Triton FPSO, Western Isles FPSO.
Recommended for you

Unite plans 'hard-hitting' campaign to canvass energy workers