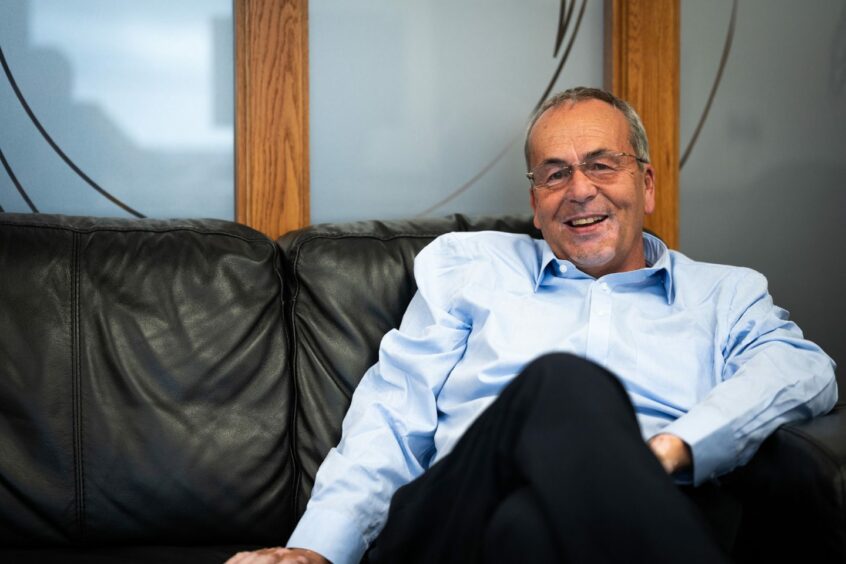 Highland industrialist and football boss Roy MacGregor has struck a deal to sell part of his Global Energy Group (GEG) empire to a private equity firm for an undisclosed sum.
Mr MacGregor, 70, has struck a deal to sell Global E&C to SCF Partners.
Aberdeen-based Global E&C provides engineering, procurement and construction (EPC) services to the offshore and onshore energy sectors and employs more than 1,000 people across the world.
With the backing of Houston-headquartered SCF, Global E&C is aiming to position itself as a leading player in the decarbonisation of the energy sector.
The Ross County Football Club chairman Mr McGregor will remain on the board of Global E&C during a period of transition – and the companies will continue to partner on opportunities across the energy sector through a "long-term strategic alliance".
Global E&C chief executive, Terry Allan, will continue to lead the business.
He said SCF was a "great fit" for the firm as it moves to a new phase of growth.
Global E&C targets growth
"We have come a long way as a business, and this is an exciting milestone for us as we continue to develop and grow," he said.
"SCF has a proven track record of working with management teams to build lasting companies and it was important for us to find the right partner who understood our culture, and market position.
"SCF is a great fit to support us in the next phase of our development and this investment will reinforce Global E&C's position as the most digitally enabled EPC contractor in the market."
SCF Partners helps entrepreneurs to build leading energy companies by providing capital and expertise. The firm, which is more than 30 years old, is headquartered in Houston, and has offices in Aberdeen, Adelaide, Calgary and Singapore.
Colin Welsh, partner at SCF, said: "We invested in Global E&C because we believe the team has the energy, the capability, and the data management technology to become a leading player in the decarbonisation of offshore and onshore infrastructure."
Mr MacGregor said: "Global E&C is a great business, the team have established themselves in a very competitive market. I am proud to have been part of their journey."
According to GEG's most recent accounts, the firm held an 81% stake in Global E&C.
The same accounts for GEG (Holdings) showed revenue grew by 24% to £225 million during the year to March 2022 while it booked pre-tax profits of £2.9m.
The deal will include Global E&C's share in Torus BGP, a joint venture business formed with Bilfinger UK to take on a deal worth "hundreds of millions of pounds" with CNR International on the Tiffany, Ninian Central and Ninian South platforms in the North Sea.
Global Energy Group will retain its other Aberdeen-based energy businesses.