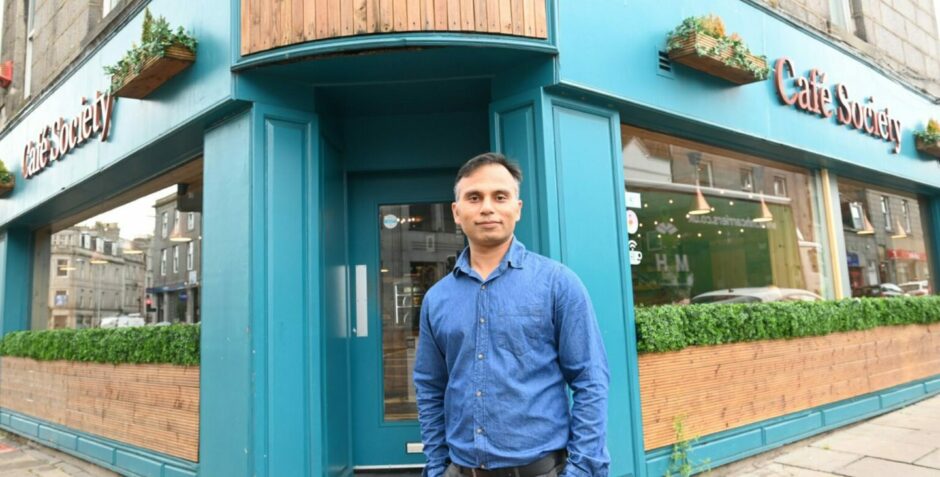 As 1,000 Shell employees start moving into their new office on Aberdeen's Union Street this week, local cafes and restaurants are rolling out the red carpet.
The huge bump in business workers should mean a windfall for the top end of the Granite Mile, and the places that brew those all-important morning coffees and serve up toasted paninis for lunch.
That's not forgetting the late-night business dinners where deals are sealed and promotions earned.
It's a much-needed shot in the arm for cafes and restaurants impacted by Covid, especially after Shell revealed in November that the new office won't have its own canteen.
So, to make sure all those hungry Shell workers drop by, venues are throwing out a big hello.
"Shell have done something really nice for Aberdeen by bringing workers back to the heart of the city," says Ryan Clark, the co-owner of new Chapel Street restaurant The Atrium.
Ryan is working with the Shell offices in the Silver Fin building to offer discounts to employees and has tailored his lunch menu to allow busy workers to eat in a hurry.
He also says the Shell move was one of the reasons he and his business partners decided to open The Atrium, which sits in the former Howies building.
The restaurant sits on the same street as the main car park for Shell workers, which should boost passing trade.
"One of the things that sold us on that unit was the oil guys shopping around for lunch," Ryan explains. "Those guys will be putting back into the local economy."
New Shell office is 'just what that area needs'
For Jenny Bromley, who owns Chapel Street patisserie Almondine, the Shell move has already paid dividends.
"We got an order from them for Valentine's Day," says Jenny, who reveals it was for a delivery of heart-shaped macaroons.
"That was brilliant."
Cafe Society owner Varinder Sood is also hoping to benefit from the new Shell office.
His cafe sits opposite the Silver Fin building on Union Street and he's keen to make the most of the extra traffic. Especially in the wake of the pandemic lockdowns that hit all hospitality businesses in Aberdeen hard.
"We've been waiting for this kind of good news for years now," says Varinder, who promises to cook up a few new ideas for his new neighbours.
"I'm pretty sure they will be looking for some office catering as well, so hopefully that side of the business will improve as well."
Jenny at Almondine adds: "The last couple of years have been have been tough on all businesses.
"So to have a company like that move into such a central location and to Aberdeen – it's just what that area needs."