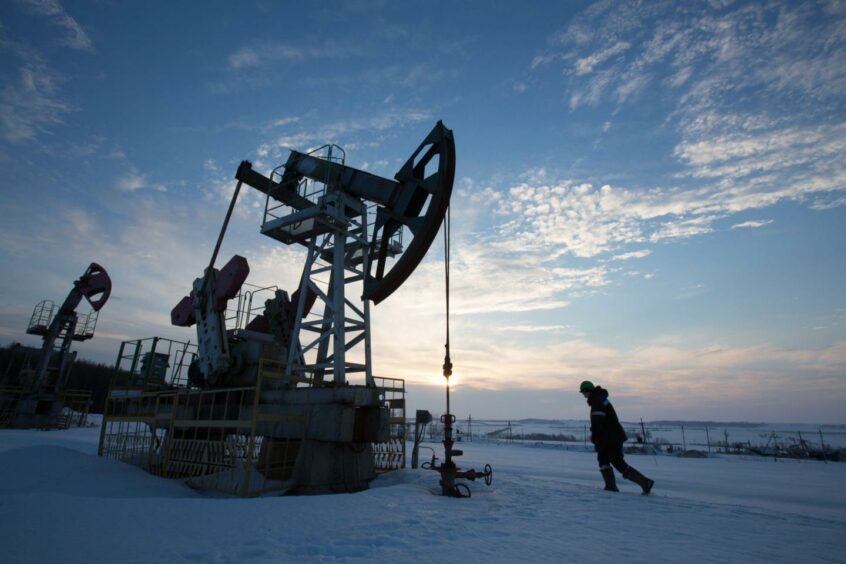 India's state-owned refiner Hindustan Petroleum Corp Ltd (HPCL) is facing payment issues for its purchases of Russian crude oil due to a price cap imposed on exports from the OPEC+ producer.
The refiner is unwilling to declare its buying price for Russian crude, and that's making it difficult for the company to find western banks willing to process such payments, said a company executive on Tuesday, who declined to be named as he isn't authorized to speak publicly.
Sanctions imposed by the Group of Seven and European Union from Dec. 5 restrict the extension of banking, shipping and insurance services for Russian crude exports by members of the bloc, unless the cargo is priced below a cap price of $60 a barrel. Similar restrictions were rolled out for Russian oil-product exports from Feb. 5.
Previously, HPCL had paid for Russian crude barrels in US dollars, UAE dirhams and Russian rubles, said the executive. No payments have so far been processed in Indian rupees.
The executive, however, said the payment issue is unlikely to have much impact on Russia-to-India crude flows as workarounds are currently being considered, without giving further details on alternate schemes.
HPCL is estimated to process 15 million tons of imported crude in the current financial year ending March 31, of which two million tons were purchased on a spot basis from Russia.
Overall, the company bought 70% of its crude under term deals with 30% procured on a spot basis this year. The percentage of spot imports will rise next year as it buys more from Russia. It is also in discussions with Moscow for importing crude under a term deal.
HPCL operates refineries in Mumbai and Visakhapatnam. Its ability to process Russian crude is capped by a lack of sophisticated upgrading units that can process heavy oils.
Recommended for you

Russia expects $11bn energy windfall in 2023 despite cap