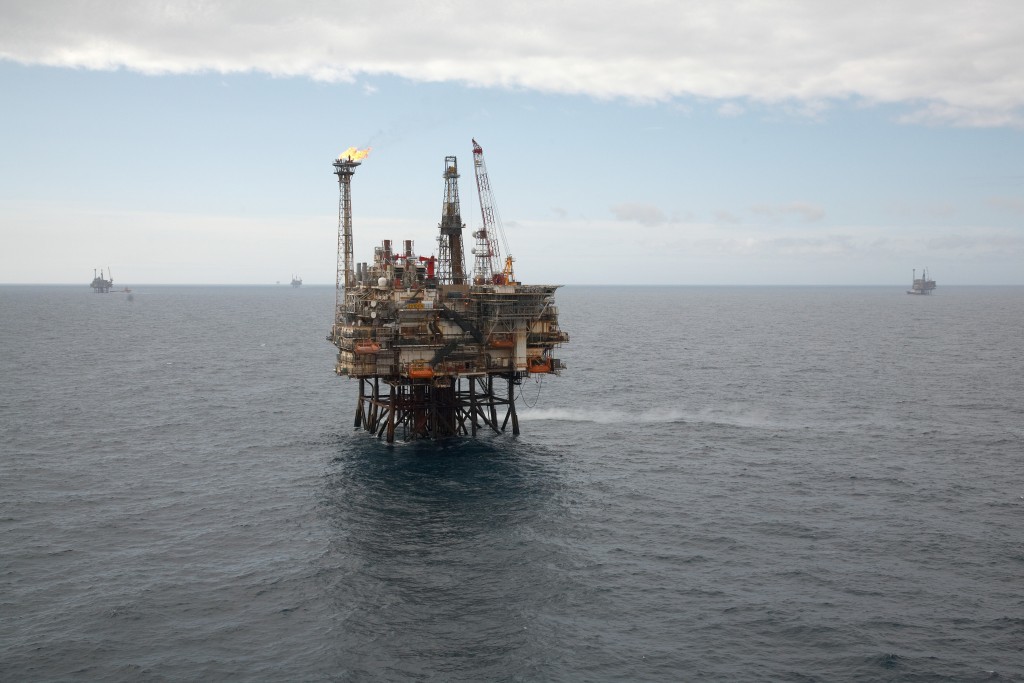 Apache parent APA Corp posted a threefold increase in profits in its full-year 2022 results, which show the North Sea continues to be a cash cow.
APA (Nasdaq:APA) reported pre-tax profits of $802m for the final quarter of 2022 in a results briefing on Thursday,
The results also showed that – on paper at least – the group's North Sea assets are by far the most profitable in its portfolio, generating pre-tax margins of $68 per barrel of oil equivalent (boe) last quarter – trumping results in both Egypt ($48) and the US ($31).
That comes after Apache canceled a North Sea rig deal due to the region being "less competitive", with pre-tax figures underlining the extent of the UK's Energy Profits Levy (EPL) denting margins.
The overall group pre-tax takings surged to $5.7bn – triple the $1.9bn reported the previous year.
Earlier this week in which Apache said it would cancel a key rig contract a year earlier than planned as the UK's windfall tax was making its North Sea portfolio "less competitive".
A presentation published on Thursday shows the firm plans to maintain one platform crew this year but will release a rig booked with Diamond Offshore, taking a $12.4m hit in the process.
Apache entered the deal for the Ocean Patriot rig in May last year, which was intended to keep the vessel operating at the Beryl area in the North Sea through to August 2024.
"We allocate capital based on the best potential returns. Given the recent tax changes in the UK, these assets have become less competitive in comparison to the rest of our portfolio," a company spokesperson said, reiterating the chart highlights pre-tax margins.
"We will continue to invest in the North Sea for asset integrity, maintenance and cash generation."
The UK sector has been levied at a 75% rate since November, which includes a 35% windfall tax. The levy has been cited as a reason for an exodus of drilling rigs from the region, in favour of more prospective and economically stable areas.
In a note on tax adjustments this week, APA said it had recorded $208m related to the remeasurement of its deferred tax liability as of June 30 2022, as a result of the UK's Energy Profits Levy (EPL).
Apache entered the region after acquiring the Forties field from BP in 2003, later taking on the Beryl, Ness, Nevis, Nevis South, Skene and Buckland fields from ExxonMobil in early 2012.
It reported "modest growth" from UK assets over the year as a result of more wells being brought online and shorter scheduled maintenance turnaround activity, though noted improved facilities uptime at both Beryl and Forties was also having an effect into 2023.
Looking to the current year it forecast a "slight production decline" expected due to delayed subsea well connection, though intends to bring online two subsea wells and one platform well in the second quarter.
2022 results
Full year revenues topped $12.1bn, while free cash flow reached $2.5bn – the second highest figure in the company's nearly 70-year history.
Much was spent on reducing its net debt by $1.5 billion, eliminating more than 20% of its outstanding bond debt, while around $1.6 billion was also returned to shareholders via a buyback programme accelerated in Q4.
Group production through the year stood at 396,000 barrels of oil equivalent per day (boepd), of which North Sea assets averaged 39,577 boepd.
"APA ended the year with strong performance in each of our operational areas," said John J. Christmann IV, APA's CEO and president.
"In the U.S., we exceeded fourth-quarter production guidance, and in Egypt, we continue to make good progress improving rig efficiencies and growing quarterly oil production. Volumes in the North Sea returned to the mid-40 thousand BOE per day level as facilities' uptime improved from prior quarters."
Mr Christmann also pointed to strong results in Suriname where the year saw the company report more than 800 million barrels of estimated resources in place, following flow tests at Sapakara and Krabdagu.
"These validate our geologic, geophysical and reservoir models in the upper cretaceous age section of the central portion of Block 58, where we are further appraising Krabdagu with two rigs," he added.
Egypt production boost
Looking to 2023, the company plans to invest $2-2.1 billion in upstream oil and gas capex, in a bid to grow production by around 4-5% on a boe basis, "underpinned by a more than 10% increase in oil volumes."
In Egypt, oil production is expected to increase 10% from between Q4 2022 and the end of 2023, with an estimated 25-30 well connections brought online per quarter during the coming year.
"APA's diversified portfolio provides us the optionality to allocate capital to areas that generate the highest returns and to opportunistically respond to changes in oil and gas prices," Mr Christmann said.
"This year our emphasis will be on higher-margin oil development, and we will continue to drive improvements in safety, operational execution, and cost management, while prioritizing initiatives that reduce our carbon intensity and help protect the environment."
Recommended for you

Neptune Energy expects £53m windfall tax hit as budget looms