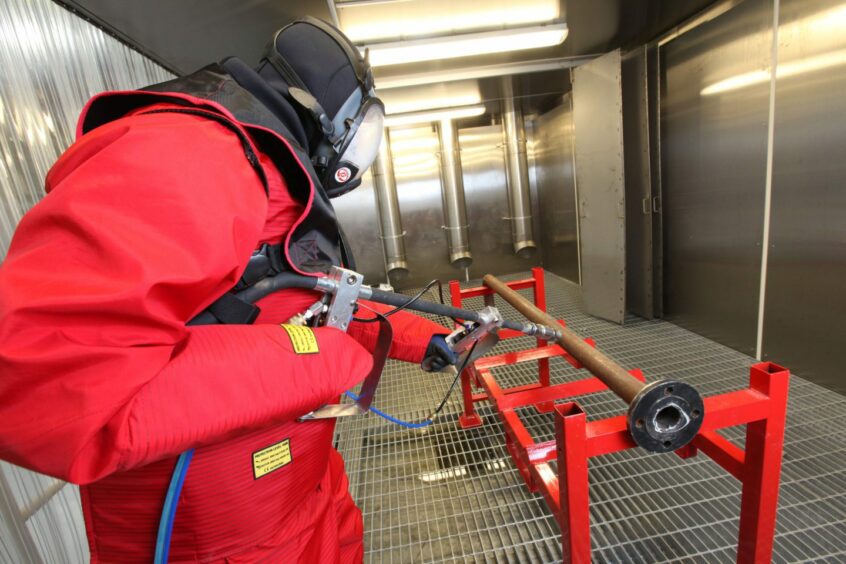 Aberdeen headquartered ASCO, the logistical and material management firm, has committed to a £10 million investment in its UK business.
The company, which has facilities in Aberdeen and Peterhead, says this showcases "its commitment to delivering a safe, sustainable and efficient service offering."
The brunt of the cash is being used to reduce emissions from the logistics firm's transport fleet, including its heavy goods vehicles (HGVs) which are fueled by hydrotreated vegetable oil.
Of the investment, £200,000 will also go into ASCO's Aberdeen yard which deals with Naturally Occurring Radioactive Material (NORM).
At the end of last year, ASCO announced that it had won a £10 million contract for its NORM services with an undisclosed operator.
The cash injection to the Granite City site will accommodate increased operations while also allowing its jetting bay to be expanded upon.
Peterhead's Damhead waste transfer station will also benefit from the excess funding, which will allow the site to safely store and dispose of hazardous waste materials, as well as a range of new specialist environmental equipment, including vacuum tankers, recycling drain cleaners and jetting units.
The new kit headed to Peterhead is more powerful and capable of handling a wider range of viscous fluids to deliver quicker movement of materials, resulting in improved operational efficiencies and services for clients.
In addition to the benefits coming to ASCO's Aberdeen and Peter head facilities, the fleet investment for HGVs and environment services will be for its operations in the south of the UK, which includes a base in Great Yarmouth.
Steve Mitchell, group operations and HSSEQ director, said: "Having almost halved our CO2 scope 1 emissions through the implementation of HVO in the UK last year, we are adding an increased volume of HVO-compatible trucks, cranes and forklift vehicles to our fleet.
"This investment strengthens our commitment to sustainably reducing the carbon footprint associated with our operations, directly impacting our client's scope 3 emissions and cementing our dedication to becoming a net zero greenhouse gas emissions business before the end of 2040."
Chris Lloyd, head of environmental and decommissioning, added: "The improvements to our UK fleet and NORM facilities reflect our focus on addressing our clients' evolving needs and challenges.
"The scale of this investment demonstrates our determination to being a key player in supply chain efficiencies in the UK while actively reducing our environmental impact."