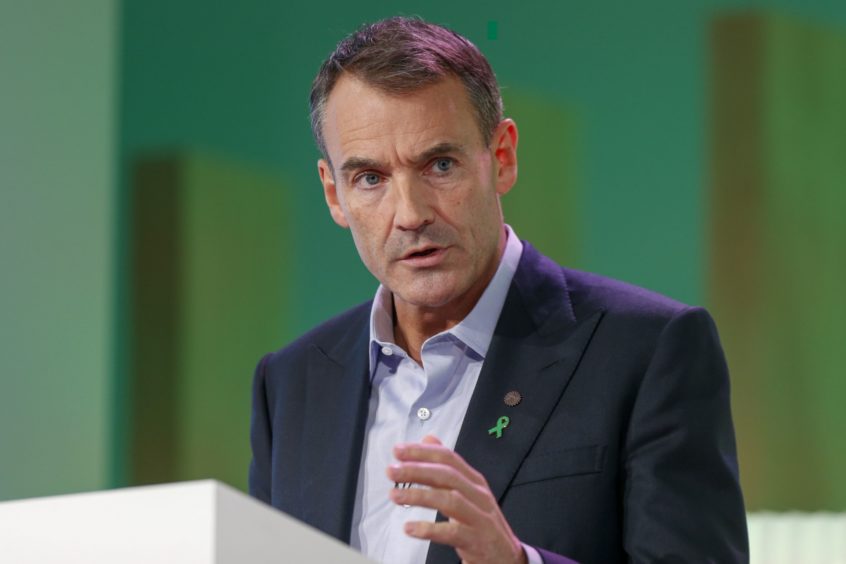 As the sound of climate protesters reverberated through the conference room, BP (LON: BP) Chief Executive Officer Bernard Looney made the case that investment in more oil and gas is crucial for the transition away from those very fuels.
"Reducing supply without also reducing demand inevitably leads to price spikes, price spikes lead to economic volatility, and there's a risk that volatility will undermine popular support for the transition," he said at London's International Energy Week.
"We avoid that outcome by investing in today's energy system, as well as investing in the transition."
The executive's pitch at the event — one of the city's biggest fossil fuel conferences — follows the company's recent announcement that it would cut oil and gas production more slowly than expected this decade.
The move is part of a realignment for BP as it aims to drive returns with existing businesses that contribute to climate change, while building new businesses that cut emissions from the economy. The company's strategy is partially due to the need to fill the gap in the world's energy supplies in the fallout of Russia's war in Ukraine.
For the first time last year, investment in clean energy matched funding for fossil fuels, according to BloombergNEF. Still, the world is far behind a trajectory of emissions cuts that would enable it to reach the goals set out in the 2015 Paris climate agreement and prevent the worst impacts of global warming. The use of oil and gas will need to decline in order to get on track.
Conference attendees were greeted by protesters against the fossil fuel industry, who criticized Looney's approach.
"Climate crisis is a plague, Bernard Looney to the Hague," they chanted, referring to the location of the International Criminal Court, as they sat blocking the door to the conference's entrance early Tuesday.
And inside, the criticism of BP's approach continued from the stage. Simon Morrish, chief executive officer of British renewable power company Xlinks, said BP's plans to continue investing in fossil fuels showed that it isn't moving fast enough to address climate change.
"That lacks a massive amount of ambition" Morrish said.
Recommended for you

BP brings online 'first of its kind' renewable natural gas plant