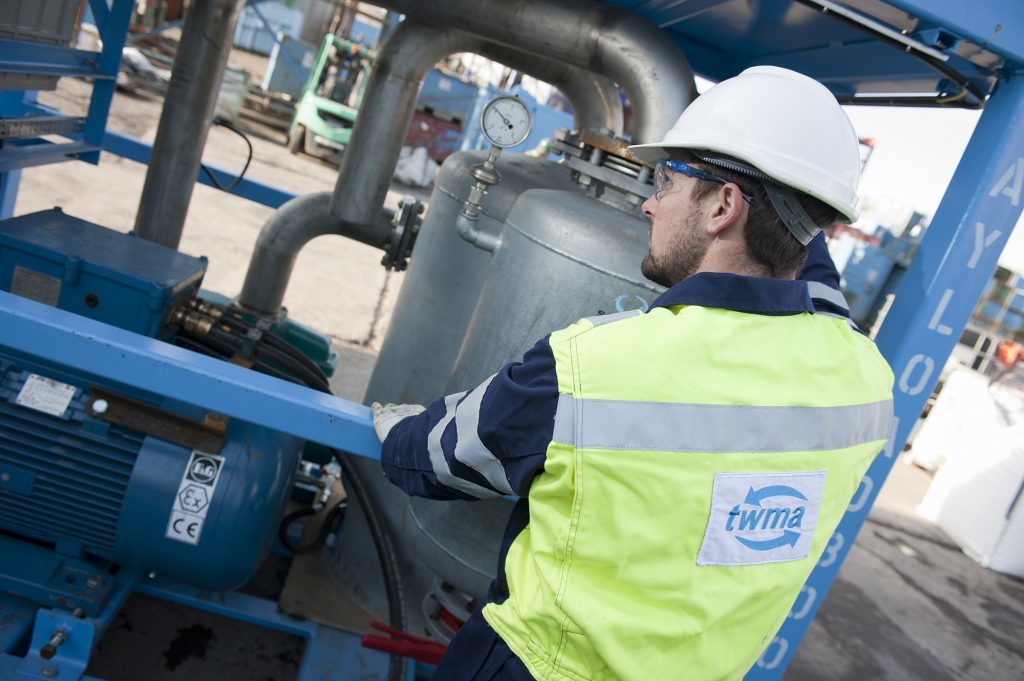 An Aberdeen-based specialist drilling waste management company has landed a seven-figure contract with a North Sea oil and gas operator.
The Dyce-headquartered TWMA will deploy its RotoMill technology on a harsh environment semi-submersible unit in the Central North Sea as part of this deal.
The Granite City business will remove waiting-on weather risk associated with a ship-to-shore approach while improving the client's environmental performance through a 50% carbon emissions reduction by using this technology.
TWMA say that its RotoMill allows drilling waste to be processed at source, eliminating the need to transport drilling waste long distances for treatment or disposal through its well processing solution.
The firm claims that processing drill cuttings offshore improves the risk profile of drilling projects by reducing lifting operations by up to 95%.
Removing the need for shipping drilling waste onshore negates the need for supply vessels, skips and onshore processing which not only lowers the total cost of waste ownership but reduces carbon emissions for operators by up to 50%, the Aberdeen company says.
The Dyce-based firm was recently announced as finalist for the upcoming Offshore Achievement Awards where it could take home the Carbon Reduction in Conventional Assets Award.
However, to take home this prize the firm will need to beat out SeekOps and energy super major Shell.
Sandy Wood, business development manager at TWMA said: "We are proud to have secured this contract due to our proven track record in delivering successful drilling campaigns in the North Sea.
"The client was particularly interested in our offshore processing technology's potential in reducing delays associated with waiting on weather, a common problem customers face in the North Sea.
"Improving efficiencies for our customers drives our service offering, and we are pleased to be supporting the operator by eliminating costly delays."
Recommended for you

Aberdeen oil and gas expert to take training to North Sea assets