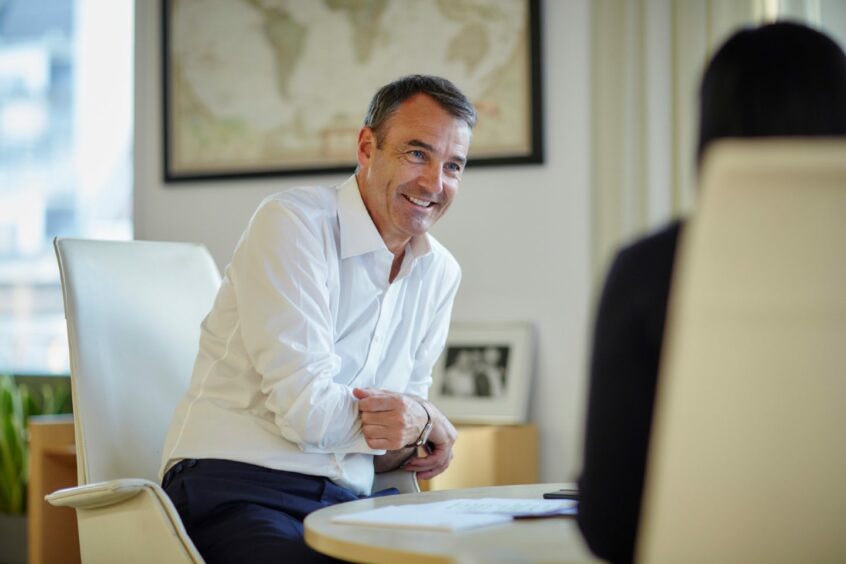 Campaigners are calling for a windfall tax on the pay of chief executive after two oil bosses pocketed almost £20 million in 2022.
In its annual report, published on Friday, BP (LON: BP) revealed that chief executive Bernard Looney netted just over £10m last year, the lion's share of which came in the form of bonuses.
It comes just a day after Shell (LON: SHEL) shared that former CEO Ben van Beurden banked £9.7m during the same period, before stepping down at the turn of the year.
NOG Global Witness described BP's announcement as a "kick in the teeth" for those struggling to pay their energy bills.
For 2022, BP remunerated Mr Looney £10.03 million, of which £8.4m was paid in bonuses, the majority in performance shares.
That is more than double the £4.5m he received from the London-listed supermajor in 2021.
He is on course for a pay rise too, and from 2023 Mr Looney's base salary will increase by 4% to £1.45m.
Meanwhile, Murray Auchincloss, BP's chief financial officer, netted £5.3m, with the majority coming from bonuses.
Clamorings for a CEO pay windfall tax
Combined, the CEOs and CFOs of oil giants Shell and BP were paid around £27m in 2022, during a year in which the UK's cost-of-living crisis caused many financial despair.
According to Global Witness, the £10m Mr Looney received from BP is 300 times the pay of an average UK worker, and equal to the energy bills of 4,000 British households.
Russia's invasion of Ukraine in February 2022 sent oil and gas prices soaring, with numerous North Sea companies posting record financials as a result.
BP alone made profits in 2022 of £22.9 billion, though it also incurred a similarly hefty financial hit over its decision to exit from Kremlin-backed oil firm Rosneft.
Jonathan Noronha-Gant, senior fossil fuels campaigner at Global Witness, said: "People everywhere struggling to feed their families or warm their homes in the harsh winter months, have every right to be angry that the CEO of a huge energy firm is netting millions of pounds in pay. This enormous pay package is a kick in the teeth to all hardworking people being faced with a cost-of-living crisis.
"Nothing could be a starker example of the gross inequality that sits at the very heart of our broken energy system. For a rich few to be seeing their already extraordinary wealth bolstered, precisely because bills have been so unaffordable for the majority, is a twisted irony. At the very least the governments should be implementing a proper windfall tax on both profits and CEO pay.
"If the climate crisis isn't reason enough to move off fossil fuels, surely governments cannot ignore that poverty is on the rise because of our oil and gas reliance. There is a better way of doing things that can protect both people and planet, and it starts with boosting renewable energy and breaking the power of big energy firms who get richer from crises."
Recommended for you

BP's UK windfall tax payments hit $1bn