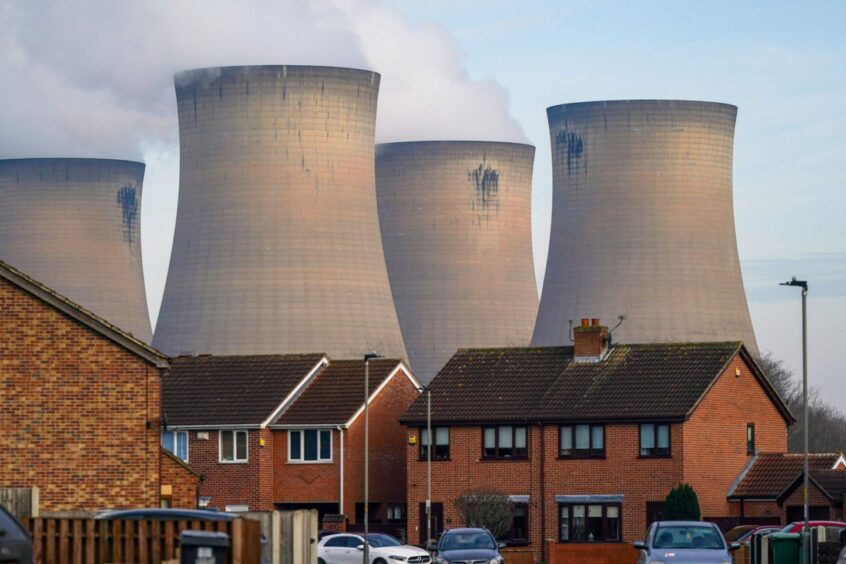 The UK decided to keep its energy price guarantee at current levels for a further three months, easing pressure on households as the government works to ensure bills reflect falling natural gas costs.
The EPG will remain set at £2,500 ($3,037), the Treasury said Wednesday. That means dual-fuel tariffs will stay stable up until July, though customers will still be paying almost double what they were charged two years ago.
Consumers previously expected to see annual energy costs rise by £500 in April despite slumping gas prices. Goldman Sachs Group Inc. has said keeping the EPG the same will also support an easing in UK inflation to 1.8% later this year.
"With energy bills set to fall from July onwards, this temporary change will bridge the gap and ease the pressure on families, while also helping to lower inflation too" said Chancellor Jeremy Hunt.
A 90% drop in gas prices since last August is yet to show up as a reduction in bills as energy firms pay for supply months in advance and charge customers according to costs at the time of purchase. But consumer advocacy groups have urged policymakers to ensure bills don't rise when real-time prices are falling.
Still, Britons will continue to pay far more than they did before Russia's invasion of Ukraine. The average annual household energy bill from April will be £285 more than a year earlier, according to the Energy and Climate Intelligence Unit, an independent nonprofit. An energy bill support program — a £400 subsidy given over the winter — is also set to end next month.
The energy price guarantee means that the government limits the maximum price per unit of power and gas, paying any cost of a bill above that level.
Charities such as Citizens Advice and National Energy Action have repeatedly called for long-term support for households. NEA expects an estimated 7.5 million people to be in fuel poverty even with the EPG remaining at current levels.
"Energy affordability is a long-term problem that needs a long-term solution," Citizens Advice Chief Executive Officer Clare Moriarty said last week. "A social tariff protects millions of people from spending excessive amounts on their bills."
Suppliers could begin to help customers cut costs by offering fixed deals, according to price-comparison website Uswitch. Fixed annual contracts below £2,500 would help reintroduce market competition and meet demand for stable pricing, it said.
"With current price-cap predictions for July at £2,153, households will need to think carefully before committing to a fixed deal in the coming months," said Richard Neudegg, director of regulation at Uswitch. "Some may want to lock in the certainty of a lower price sooner, ahead of next winter, and others may wait to see what happens to the market."