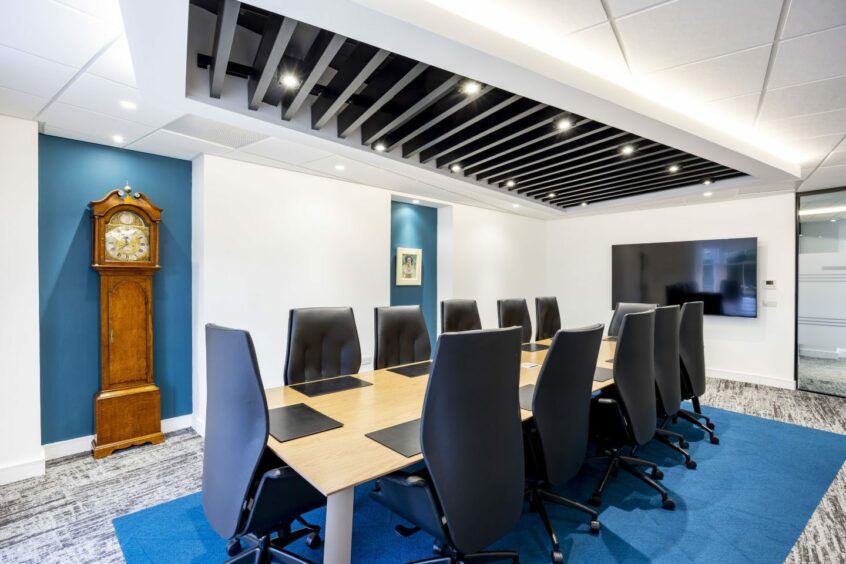 The Grade B offices of energy finance firm Piper Sandler in Aberdeen have been given a major makeover.
Granite City-based office fit-out specialist Space Solutions carried out the work.
The 15,800sq ft building in Waverley Place was modernised to "nurture team culture and flexibility", while retaining historic features.
According to Space Solutions, whose design and build team led the project, the new-look office reflects Piper Sandler's "modern, global identity".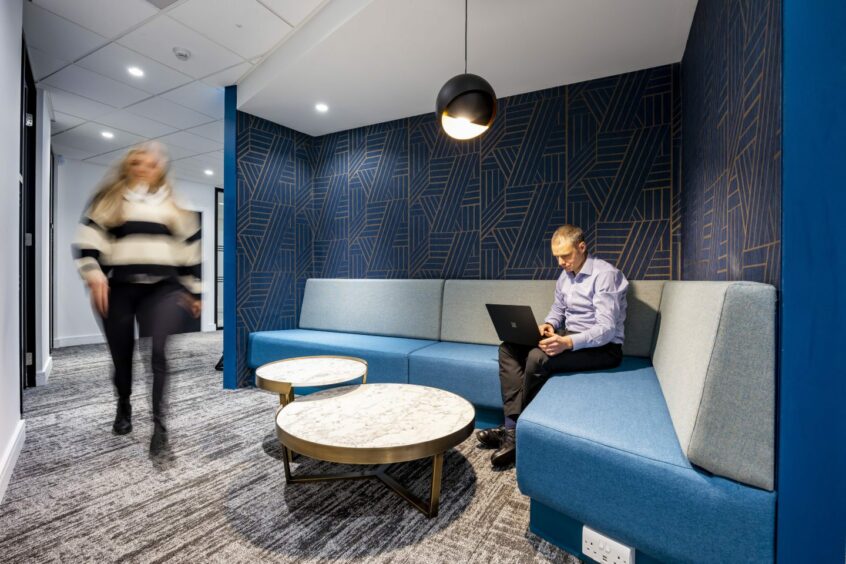 It also features local artwork and "timeless furniture pieces" that were retained.
Space Aberdeen studio director Ruari Campbell said: "With city centre offices at a premium, we have modernised a historic building.
"Set in a prime location, we incorporated social spaces within Piper Sandler's office to facilitate relationship-building with current and potential clients.
"Following the increasing take-up of commercial property in Aberdeen, this project injects critical investment and modernisation, while retaining the city's history."
He added: "It is crucial that workplaces are adapted to the needs of people who work in them.
"We worked with Piper Sandler to design an engaging, contemporary environment for their young and vibrant team.
"By creating distinctly functional workspaces that strengthen team culture and collaboration, we have provided the staff at Piper Sandler with the variety to choose how they work, both internally and with clients."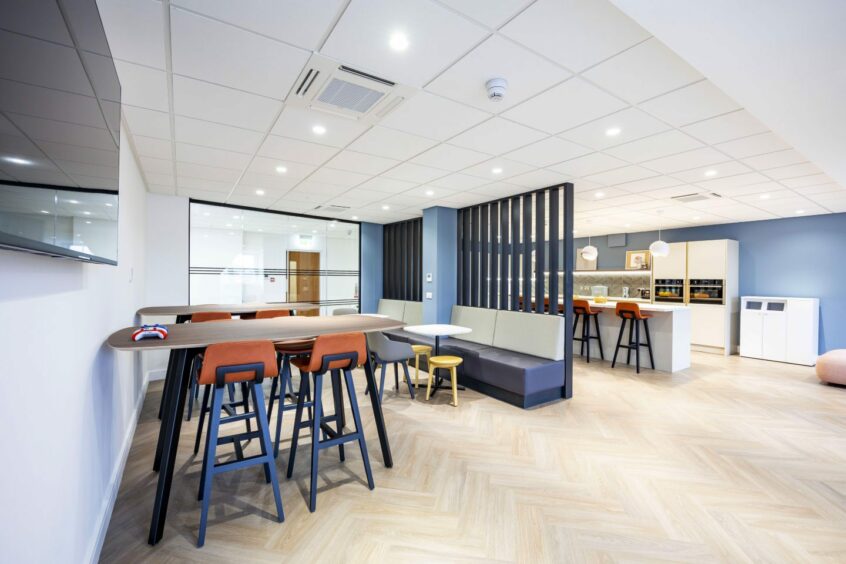 Piper Sandler – founded in 1895 – employs more than 1,700 people in 60-plus offices globally.
Its Granite City team is at the heart of many of the major deals in the UK North Sea energy industry, advising buyers or sellers in their mergers and acquisitions.
Dani Breva, director, interior and construction management, Piper Sandler, said: "The remodel of the Aberdeen office was an amazing transformation of space."
Piper Sandler has declined to say how much it spent on the project.
Space's revamp of the building included all three office floors and came after "wide staff engagement in the initial design stages".
Recommended for you

Energy industry expert joins fast-growing Gilson Gray in Aberdeen