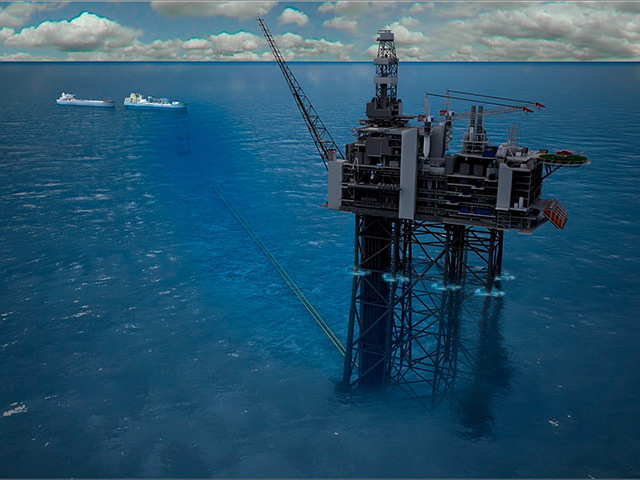 Norwegian semi-state owned oil company Statoil has admitted that it has slammed on the brakes of its multi-billion dollar Bressay heavy oilfield development in the UK North Sea.
Speculation had mounted during the day that the sister project to the $7billion (£4.4billion) Mariner development had been cancelled.
But then it emerged via a UK stock market board that the project has merely been postponed pending reassessment of the best way forward and that Statoil may exercise its option to extend the license.
Knut Rostad of Statoil's communications department at Statoil was reported as telling the Norwegian paper TDN Finans: "I can confirm that the group has decided to reconsider the development concept for the Bressay field, and postpone the further development decision."
Rostad said too: "The reason for the decision is that it is extended well data (extended well data) from earlier this year showing that there is potential to simplify the concept of the field."
"We have a good dialogue with the Ministry of Energy and Climate Change (DECC) in the UK, and our decision is because we get a chance to extend the licence term.
Late this afternoon Statoil issued a statement confirming all of the above and adding: "This (review) will also involve reconsideration of the overall execution and procurement strategy for Bressay and re-engagement with the contractor market.
"The project will continue its efforts to increase the value of the business case through improvements in the reservoir drainage plan, simplifying the production facilities and reviewing the project execution and contract strategy."
In essence Bressay was expected to be a clone of the Mariner field development now under way. However, Statoil has always been clear that it would apply lessons and ideas garnered from Mariner to guide the manner in which Bressay is ultimately developed.
Statoil said the decision to delay Bressay would have no impact on the Mariner development.
This summer the Norwegian company revealed its plans for Bressay, which it took over from Chevron as operator in 2007.
It was targeting up to 300million barrels from the heavy oil field, with around 600 jobs set being created by the project.
First oil from the field was expected in early 2018, but that would now appear to be in doubt.
Earlier this year Statoil announced it was delaying the proposed development of the Johan Castberg field in the Barents Sea in order to look at simpler proposals for the prospect.