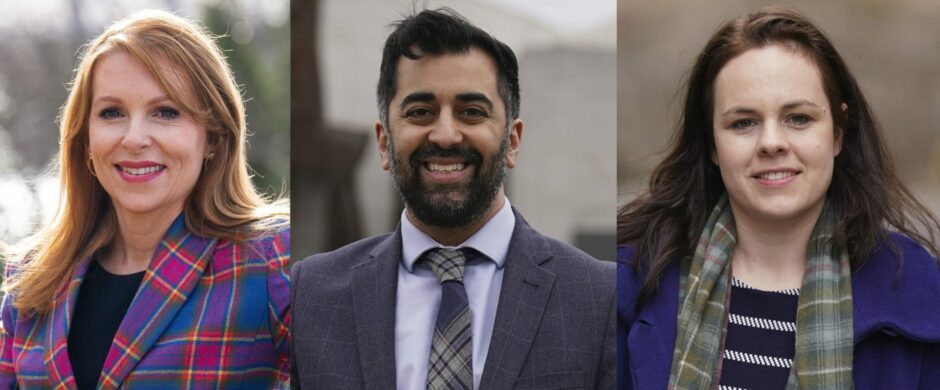 Dundee-based Humza Yousaf triumphed over Highlander Kate Forbes with 52% of the vote among SNP members today.
Humza Yousaf has won the vote to take over from Nicola Sturgeon as SNP leader and become Scotland's new first minister.
The Dundee-based MSP was able to beat main rival Kate Forbes and outsider hopeful Kate Forbes.
Mr Yousaf will be confirmed as first minister later this week, becoming the country's first Holyrood leader from an ethnic minority background.
The outgoing health secretary has been a close ally of Ms Sturgeon and pitched himself as the continuity candidate who can carry forward her legacy.
He first entered Holyrood in 2011. Before managing the NHS, he served as justice secretary and transport minister.
Aged 37, Mr Yousaf will become the youngest of Scotland's six first ministers once he is sworn into the top job.
The new SNP leader became an early frontrunner to replace Ms Sturgeon after Ms Forbes admitted she would have voted against gay marriage.
Mr Yousaf's campaign was given a further boost when he secured the backing of key party figures such as Perthshire's John Swinney and Dundee-born Westminster chief Stephen Flynn.
However, he came in for criticism from Ms Forbes over his performance in government during an explosive televised debate which exposed major rifts in the SNP.
Tory and Labour rivals branded Mr Yousaf unfit to become first minister and he will face a huge task proving he is up to the top post.
Recommended for you

Nova wins €20m funding for world's largest tidal site in Orkney