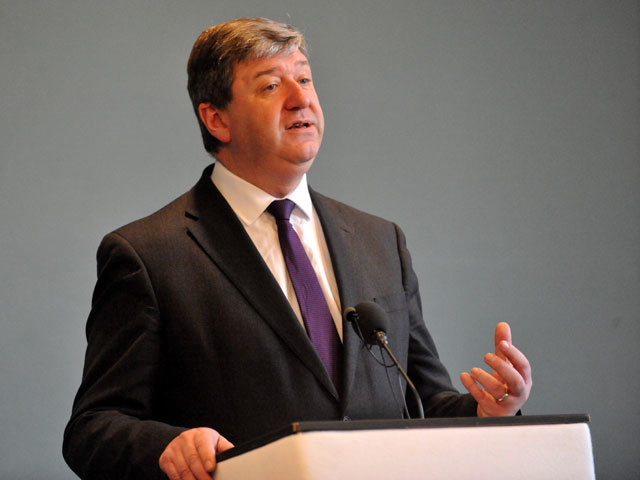 Orkney and Shetland MP Alistair Carmichael has raised concerns over a Russian tug vessel spotted near vital energy infrastructure around Shetland.
The Russian-flagged 'Nikolay Chiker' vessel has been sighted near Shell's Brent field and the CNR International-operated Ninian platform off the east of the islands.
The MP is now concerned that the merchant vessel has circled around to the west of shetland where it has been spotted near TotalEnergies' Laggan field.
Addressing the House of Commons on Thursday, Mr Carmichael said: "All of this week we have had a Russian tug, 'Nikolay Chiker', steaming up and down to the east of Shetland in the vicinity of the pipelines servicing Brent and Ninian.
"This morning, that tug has gone round to the north-west of Shetland and is now doing the same thing in the vicinity of the pipelines servicing the Laggan field to the west of Shetland.
"It's a merchant vessel but we know that the Russian military often repurpose merchant vessels in this way."
Mr Carmichael asked minister of state for energy security and net zero Graham Stuart whether the Ministry of Defence was aware and monitoring the vessel, and what would be done in the longer term to secure UK energy infrastructure.
'Well expressed concerns'
Responding to his concerns, Mr Stuart replied: "Whether next week or another time, we can discuss this further and I can reassure him in what are very well expressed concerns."
When asked about the status of the vessel by Energy Voice, a Ministry of Defence spokesperson said: "We constantly observe our areas of UK responsibility and interest."
Built in 1989, the Nikolay Chiker is a tug-type vessel, sailing under the Russian flag.
Shell, TotalEnergies and CNR International have been asked for comment.
Energy sector risk for Russian spies
Earlier this year Norwegian authorities outlined in a National Threat Assessment for 2023 that the country's energy sector may be a target for Russian spies following the invasion of Ukraine.
Asked if this is a threat foreseen by the UK sector as well, Offshore Energies UK (OEUK) HSE and operations director, Mark Wilson said: "OEUK remains engaged with relevant government bodies, including the Department for Energy Security & Net Zero (formally BEIS), North Sea Transition Authority, Health & Safety Executive, and Police Scotland on resilience and security of UK energy supply.
"The physical security of offshore and onshore energy infrastructure continues to be part of these regular engagements."