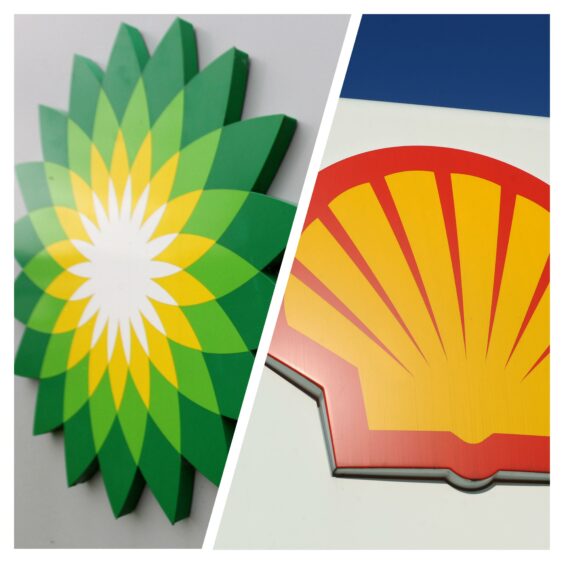 London's FTSE 100 grazed the 7,700 mark at the start of the second quarter of the year, continuing its winning streak after surging oil prices pushed shares in the biggest oil companies higher.
Shares in energy giants Shell (LON: SHEL) and BP (LON: BP) jumped by more than 4% each, rising to the top of the UK's top index.
It followed a surprise decision over the weekend from Opec+, a cartel of oil-producing countries, to slash production by more than one million barrels a day, leading the price of oil to shoot up.
Brent crude hit highs of about 86 US dollars per barrel during the day, and was 5.9% higher at 84.57 dollars per barrel when European markets closed.
The move also sparked concerns that higher oil prices would slow the pace of declining inflation in the UK, which economists expect to fall sharply later this year.
But the FTSE 100 reached highs of 7,698 on Monday, buoyed by oil and major bank shares. It closed 41.26 points higher, or 0.54%, at 7,673.
Elsewhere in Europe, the German Dax declined by 0.31% while the French Cac increased by 0.32%.
Michael Hewson, chief market analyst at CMC Markets UK, said: "The main beneficiaries of Opec's announcement have been the likes of BP (and) Shell, as well as Harbour Energy as crude oil prices jumped to their highest levels since early March.
"The move by Opec is particularly unhelpful for central banks who, while being worried about sticky inflation, are becoming increasingly concerned about pushing rates up from their current levels.
"These concerns are especially pertinent given recent worries about financial stability, as yields edge back toward their recent peaks."
In the US, the S&P 500 was flat and Dow Jones down 0.7% in early Monday trading.
The pound gained some ground and was up by 0.5% to 1.24 US dollars and 0.1% higher to 1.1385 euros when European markets closed.
In company news, the Treasury has extended its plan to sell its stake in NatWest by another two years, after swooping in to save the banking giant during the 2008 financial crisis.
The Government now has until August 11 2025 to complete the disposal of up to 15% of NatWest's total shares to other investors. NatWest's share price edged up by 0.2%.
Outsourcing firm Capita shook off concerns that its data was compromised after a cyber incident last week left staff unable to access systems.
The company said the incident caused "disruption" to some services provided to clients, but insisted there is no evidence of customer, supplier or staff data being compromised. Its share price closed 1.3% higher.
Meanwhile, mining giant Glencore saw its share price dip by more than 4% after it emerged it had a 22.5 billion dollar (£18.1 billion) takeover bid rejected for Canadian copper firm Teck Resources.
Teck said it unanimously rejected the "opportunistic" offer which it warned could impact shareholders exposed to Glencore's coal and oil operations. Glencore's share price was 2.6% lower at close.
The biggest risers on the FTSE 100 were BP, up 21.9p to 532.7p; Shell, up 96.5p to 2,405p; Imperial Brands, up 43p to 1,907p; Centrica, up 2.2p to 108.25p; and Barclays, up 2.46p to 148.26p.
The biggest fallers on the FTSE 100 were Glencore, down 12.1p to 452.5p; M&G, down 4.8p to 193.2p; United Utilities, down 24.5p to 1,035.5p; IAG Group, down 3.48p to 147.5p; and Ocado Group, down 11p to 524p.
Recommended for you

Australia's Origin Energy rejects private equity offer