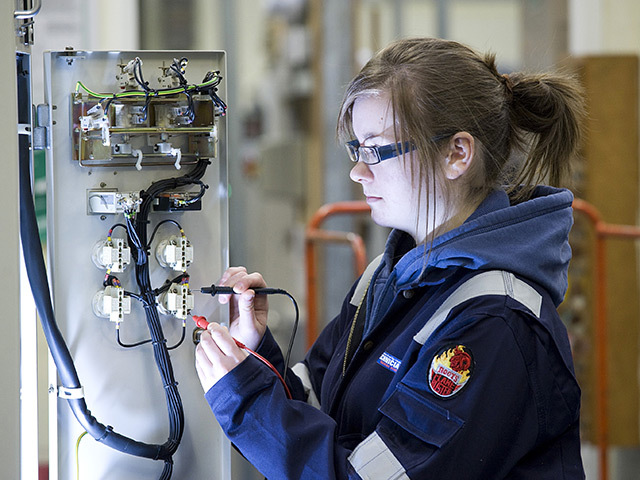 A record number of UK oil and gas contractors plan to grow their workforces in the coming year but are finding it increasingly difficult to recruit and retain skilled staff, a new report says.
The 19th Oil and Gas Survey from Aberdeen and Grampian Chamber of Commerce and Strathclyde University's Fraser of Allander Institute highlights a raft of figures showing the whole offshore industry, much of it based in the north-east, is buoyant just now.
But recruitment is identified as a major problem.
Today's report – sponsored by law firm Bond Dickinson – also says companies in the North Sea industry are frustrated by a lack of information on the potential impact of a vote for Scottish independence.
It highlights uncertainty over what it will mean for tax, regulatory issues and the position of Scotland in the European Union as a major concern.
Bond Dickinson oil and gas partner Kenny Paton says: "With less than 10 months to go until the Scottish independence referendum, more and more of our clients are raising questions about the possible implications."
He adds: "Operators and contractors across the spectrum as well as associations and financial institutions have been asking what independence could mean and Bond Dickinson has been holding seminars to try to help them.
"We have discovered, just as the survey has, that their main concern is a lack of information and a desire for more clarity over issues like tax – both personal and corporate – and fiscal policies. Some of those not currently based in Scotland have asked if they should open an office here, and they have also wanted to know how a split from the rest of the UK . . . might impact on their key contracts."
The report says there is strong optimism among both operators and contractors about 2014.
Almost all (98%) of the contractors questioned said they were looking to take on more staff, but half of all respondents said they had lost core staff in 2013, with retirement and workers moving to other North Sea firms the most common reasons given.
"Poaching, particularly among operators, remains rife," Mr Paton said last night.
Contractors said difficulties finding new staff, particularly for professional and managerial roles, were the worst they had seen since 2007.
Fewer than half of contractors said their main source of recruits was the oil and gas sector and the percentage hiring from other UK industries was the highest since 2009.
The report also says average pay increases across the industry remained strong this year at 6.5% for operators and 4.8% for contractors.
Aberdeen and Grampian Chamber of Commerce chief executive Bob Collier told the Press and Journal the findings highlighted the strength of the industry and the challenges it faced.
He added: "Of course, the good news is that the sector and the north-east continue to see record levels of activity."
A Scottish Government spokeswoman insisted Holyrood was working to plug the gap, with £6.5million of funding for training facilities for the sector.
"From oil and gas and thermal generation to offshore wind and grid networks, it's vital that we continue to deliver the right supply of skills in the years ahead," she said.
"The Scottish Government is committed to ensuring that we have the skills to capitalise on the opportunities that the oil and gas industry presents for jobs and growth in Scotland.
"Earlier this year we announced that Energy Skills Scotland will work with industry to ensure that Scotland has the skilled workforce required to strengthen our overall ambition as a major centre for energy activity.
"We announced additional funding of £6.5 million to improve oil and gas training facilities and develop other energy sector skills courses. Energy Skills Scotland will provide a focal point for contact supported by the wide network of existing skills providers across the energy sector to deliver skills solutions for the future success of the sector."
Recommended for you

Energy secretary calls for 'concrete timeline' on Track 2 CCUS projects