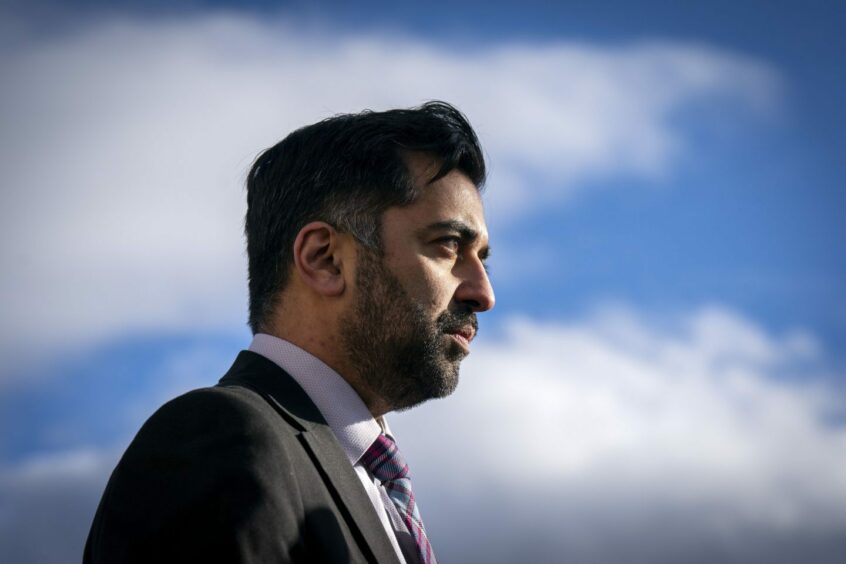 While in Dundee for the Scottish Trades Union Congress's (STUC) conference, first minister Humza Yousaf was questioned on the SNP's green policies.
Activist Group, Green New Deal Rising's Naroa Hammerson asked the first minister "Will you say no to Rosebank?" to which he replied "It's for the UK government to decide to say no or not."
The newly appointed leader of the Scottish National Party continued: "What we will do is, we will invest in the just transition.
"What I won't do is what Thatcher did to our mining and steel communities, that is throw the workers on the scrap heap.
"We will take the workers, that's why we're here at the STUC conference, to take the workers on the journey to net zero."
BREAKING: We just challenged new First Minister @HumzaYousaf on when his Government will act to protect the climate and create jobs for Scotland.

Where is the publicly owned energy company @theSNP promised and why won't they speak out against new oil and gas? #SNPNoMoreTalk pic.twitter.com/qtvSoiSGBo

— Green New Deal Rising (@GNDRising) April 17, 2023
The first minister was recently in Aberdeen to unveil a £25 million investment from the Scottish Government for oil and gas transition.
The plan to transform Aberdeen from a hub for oil and gas jobs into a key city for green energy has been dubbed a "just transition".
This comes a month after Equinor's senior vice president for the UK, Arne Gurtner, told an Offshore Energies UK event in Aberdeen that his firm wants a final investment decision on Rosebank from industry by the time of Offshore Europe.
The huge energy conference, which attracts delegates from across the globe, is due to be held in the Granite City in September.
His comments came on the same day that activists threatened "tidal wave" of action against the UK Government if it approves Rosebank.