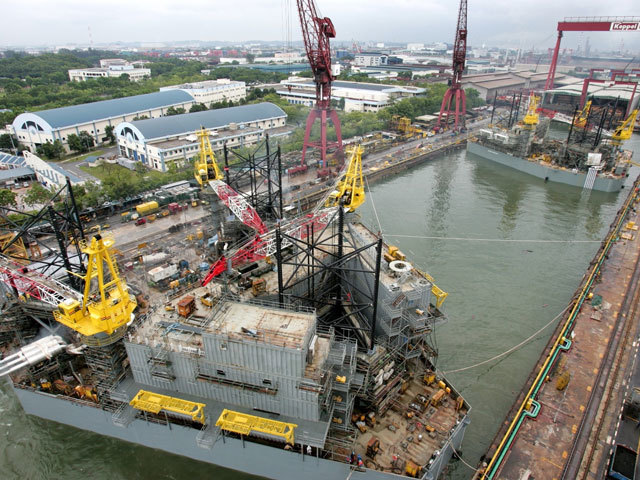 Transocean has placed a huge order worth $1.1billion with Keppel FELS of Singapore for the construction of five KFELS Super B Class jack-up rigs.
The units are scheduled to be delivered progressively from Q1 2016 through Q3 2017. It is not known whether any are being built against a new drilling contract.
In addition, Transocean has options to build up to another five similar rigs, thus potentially at least doubling the value of the order to $2billion-plus.
Despite the company's considerable order book, Wong Kok Seng, offshore MD at Keppel O&M and MD of Keppel FELS, said: "Having already delivered three jack-up rigs to Transocean earlier this year, on time, within budget and without incidents, we have assured them that we have the expertise and experience to deliver high quality rigs to their schedule and requirements.
"In this industry, any delay can be costly. This year, Keppel FELS has already delivered 17 rigs to the satisfaction of our customers and is on track to complete an unprecedented 20 or even 21 rigs by year-end."
This year, Keppel O&M has already secured 20 new-build projects including this latest order.
All are based on KFELS proprietary designs.
Tailored to suit Transocean's requirements, the KFELS Super B rigs are designed to operate in water depths to 122m (400ft) and drill to 10,669m (35,000ft).
With a 2million pound drilling system and a maximum combined cantilever load of 3,700 kips, the KFELS Super B class is said to have ample power to cope with the demands likely to be imposed.
The Transocean units are to be fitted with an offline drill-pipe stand to enable drilling and the preparation of drill pipes to take place at the same time.
This class is capable of drilling at a 23m (75ft) outreach, allowing for coverage of a larger well pattern.
Keppel FELS and Transocean have shared a long-standing relationship spanning several significant projects.
The three jack-ups recently delivered are Transocean Siam Driller, Transocean Andaman and Transocean Ao Thai.
In 2009, Keppel delivered Transocean's Development Driller III, an ultra-deepwater drilling semi-submersible rig built to Keppel's proprietary DSSTM 51 design.
Other projects include upgrades and conversions of the Sedco 700-series semi-submersibles to enable dynamic positioning, and the repair of various units of the Transocean fleet.
Since 1987, Transocean, through subsidiary Global Santa Fe, and Keppel O&M, has cooperated and completed seven new generation jack-ups.
Recommended for you
X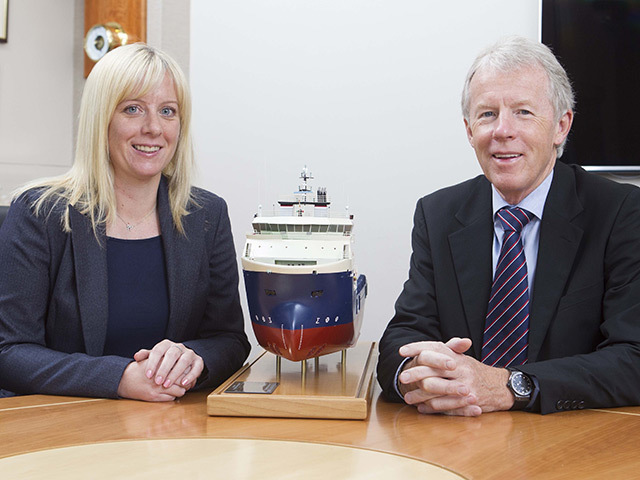 Craig Group reaches 80 years of family enterprise