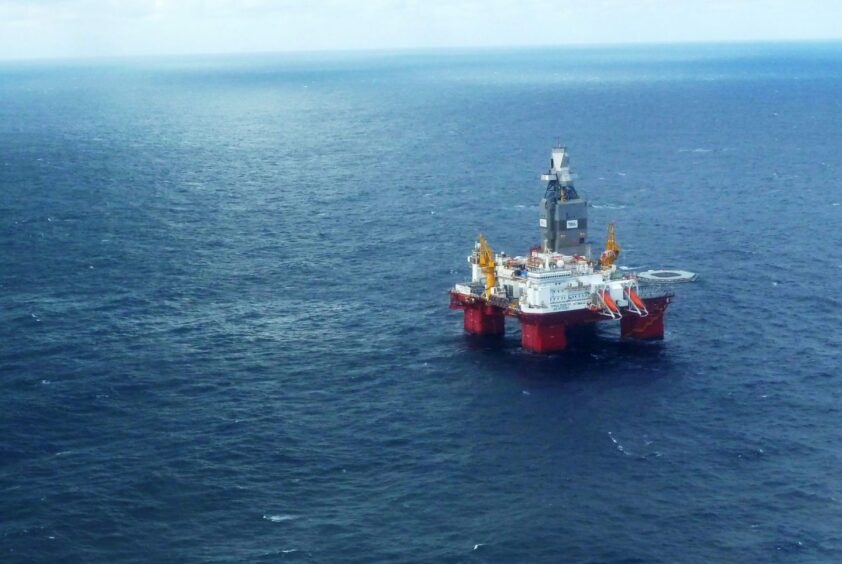 Norway's biggest oil and gas companies are reviving exploration plans in Arctic waters, as the government agitates for fresh discoveries in the Barents Sea to secure the country's future as a key energy supplier to Europe.
Estimated to hold more than 60% of Norway's undiscovered hydrocarbon resources, the Barents Sea has long been seen as the future of the country's oil and gas industry. But exploration successes have been few and far between and the lack of infrastructure has made development difficult.
In recent years, there have been growing doubts about how much of these untapped resources would eventually be produced and exported.
Russia's invasion of Ukraine changed everything. Norway has become Europe's largest supplier of natural gas and is under growing pressure to pump more of the fuel to its neighbors as the continent severs its remaining energy ties with Moscow.
"The status quo is not an option," Torger Rod, chief executive officer of Barents-focused energy producer Var Energi ASA, said in an interview in Hammerfest, the world's northernmost large town. "Even if we want to maintain production, we have to explore more, we have to find more."
Norway is already pumping oil and gas from two fields in the Barents — Goliat and Snohvit. Drilling in the area is more advanced than Arctic waters elsewhere because the sea's southern reaches remain largely ice free year-round due to the warming effect of the Gulf Stream, yet more projects are needed to have a material impact on the country's exports.
Speaking in Hammerfest last week, Norway's Petroleum and Energy Minister Terje Aasland urged oil and gas executives to "leave no stone unturned," going so far as to call it their "social responsibility" to find more hydrocarbons in the Barents.
That may be what gas consumers in countries like Germany and the UK want to hear, but there are those in Norway who argue that Arctic drilling flouts the country's climate responsibilities. In 2020, activists took the government to court saying that allowing new oil drilling in the Barents during a climate crisis breaches fundamental human rights.
After being appealed in Norway's supreme court, the case was dismissed. It has since been brought to the European Court of Human Rights.
As the legal battle continues, companies are proceeding with plans to boost drilling and Var Energi is among the most invested in the area. Its Lupa discovery, made in partnership with Aker BP ASA, was the largest find on the Norwegian continental shelf last year and is close to the existing Goliat oil field. A second find, called Countach, was confirmed nearby in March, bolstering confidence in three or four other new prospects in the area, Rod said.
Aker BP, which scaled back Arctic exploration plans in 2021, is "carrying out more technical work in the Barents Sea than we have had in a really long time," CEO Karl Johnny Hersvik said in an interview. "We will have to see if that translate to higher activity."
Farther north, Equinor ASA is "reshaping" plans for the giant Wisting field, which it put on hold at the end of last year due to cost inflation and equipment bottlenecks. A new plan will be ready by the end of 2026, said Equinor's Senior Vice President for Exploration and Production North Grete Birgitte Haaland.
"We are on the offensive at Wisting," Haaland said, speaking in an interview in Hammerfest on Wednesday. "You see how big Wisting is compared to everything else, so to find a solution there is super important."
The size of Wisting — estimated to contain some 500 million barrels of oil equivalent — makes it an attractive prospect. But it lies about 310 kilometers (192.63 miles) north of Hammerfest in an area that lacks any kind of infrastructure.
The nearest field, Johan Castberg, is about 160 kilometers away and due to start producing in the fourth quarter of 2024. It will be serviced by a floating production and storage vessel that has faced delays and setbacks, including problems related to welding work on the hull. Goliat, the other major Barents oil project, was plagued by cost overruns, delays, and technical issues persisted beyond its startup in 2016.
"We strongly believe that there is a good chance of finding gas in the pre-defined areas being leased in the next round," said Haaland. But bringing natural gas to market from such a remote location brings even greater challenges than oil.
Snohvit feeds directly into a liquefied natural gas facility at Hammerfest, from where cargoes are shipped around the world. But capacity there is maxed out until about 2040. Greater volumes of gas would need to be discovered to justify building a pipeline south, Haaland said.
The Arctic Explorer LNG tanker sits at anchor in a fjord outside Hammerfest in April 2017.
These factors make drilling in the Barents Sea less attractive to many companies, even though there's a greater chance of discovering oil and gas.
"Per well, you have found more in the Barents compared with what you have found further south," Var Energi's Rod said. "It says a lot about the potential in the Barents, but in the south you have all the infrastructure so it is easier to add value."
For this reason, Norwegian oil companies have tended to focus in recent years on exploration close to existing platforms to reduce development costs. But the war in Ukraine has created a new sense of urgency to make the kind of discoveries that could materially bolster Norway's output.
The government proposed 92 exploration blocks to those available under the so-called predefined area licensing round for 2023, 78 are in the Barents. Equinor plans to take an "active" role in the process, Haaland said
"The North has always been important for us," she said. "We want to explore more and we think we will find more."
Recommended for you

Climate activists sue Norway over plans to build out oil fields