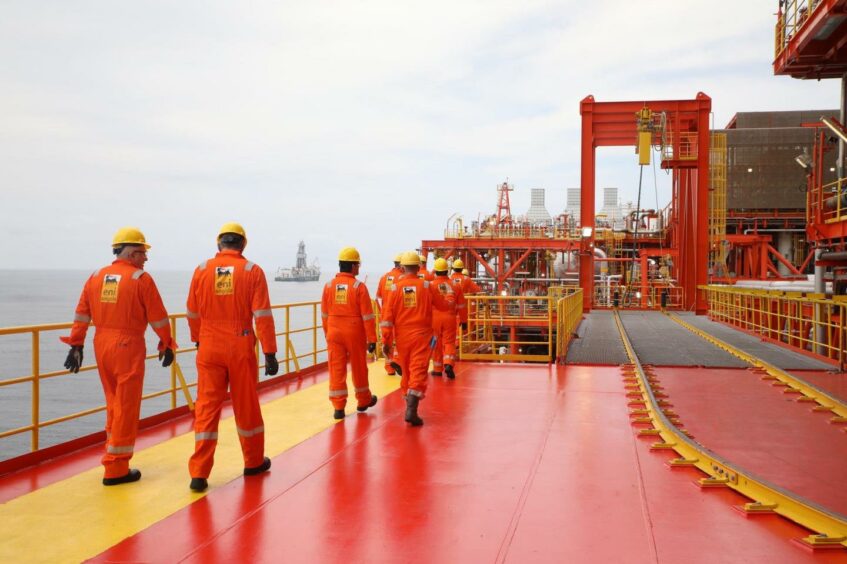 The first three months of 2023 saw contract value fall by nearly half on the previous quarter, according to new analysis by GlobalData.
Disclosed contract values in oil and gas fell by 48% between Q4 2022 and Q1 2023, according to the data and analytics firm, as rising inflation and increasing capital costs left their mark on the sector.
GlobalData's latest report shows that the overall value of contracts decreased from $64.9 billion in Q4 2022 to $34 billion in Q1 2023.
Volumes also decreased from 1,623 in Q4 2022 to 1,440 in Q1 2023.
GlobalData oil and gas analyst Pritam Kad noted: "It appears the contract value momentum has slowed down due to high interest rates and a rising inflationary environment in the major economies.
"This could have potentially resulted in fewer high-value contracts during the quarter in the oil and gas space."
Despite the warning, it's worth noting that the trend mirrors that seen in previous years, with the first quarter usually a cooler period than those seen later in the year.
Q1 2022 also saw a similar, if not quite as pronounced – drop from US$61bn in Q4 2021 to US$37bn.
In Q1 2023, GlobalData reports that operation and maintenance (O&M) deals represented 57% of total contracts in Q1 2023, followed by procurement scope with 17%, in line with the same period in previous years.
Contracts with multiple scopes – such as construction, design and engineering, installation, O&M, and procurement – accounted for 14%.
Some of the notable contracts during the quarter include a 15-year contract extension worth approximately $5.3bn secured by Yinson Holdings subsidiaries for charter and operation and maintenance (O&M) services of Agogo floating, production, storage and offload (FPSO) vessel in Angola.
The award marks the company's first FPSO in Angola. Its charter will run for around 15 years, it said, with an option for another five-year extension. The FPSO should be ready in the fourth quarter of 2025.
Another chart-topper was a five-year contract worth approximately $2.6bn won by ADNOC Logistics & Services for integrated logistics services for ADNOC Offshore in the United Arab Emirates (UAE).
Finally, the other major award was DL E&C's $1.6 billion contract with Hyundai Engineering & Construction-led consortium for the construction of thermal crude to chemicals (TC2C) facilities and an interconnection package for S-Oil's Shaheen ethylene and propylene project in Ulsan, South Korea.
Recommended for you

Q2 oil and gas contract values rise on Qatari LNG work