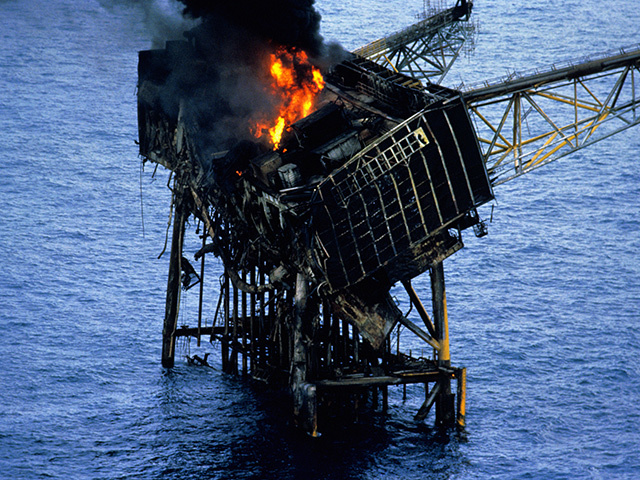 Decom Mission's chief executive, Sam Long suggested at an Aberdeen event that the next generation of energy workers have forgotten Piper Alpha.
As the disaster that claimed the lives of 167 people is about to mark its 35th anniversary, the industry body's boss expressed concern that the generation of workers that are not old enough to remember Piper Alpha are becoming lax in their approach to safety.
Speaking on a panel at Decom Week, Mr Long said: "I just think that there's a generational shift going on of people who don't know what Piper Alpha was. They don't remember it, they don't remember the pictures, and they don't remember the fatalities that came out of that horrible day.
"Had an impact on the industry for about 20 years, I think we're waxing on the back of that and that's my personal concern.
"There was a whole generation of us who saw those pictures and we'll never forget."
The Cullen report's 'outstanding work'
On 6 July 1988, the Piper Alpha platform in the UK North Sea was engulfed in flames within 22 minutes of a fault being discovered.
Following this dark day in the energy sector's history, the Cullen report laid out new guidelines for the industry to follow regarding health and safety which are still relevant today.
The operations director at Decom Mission and chair, Callum Falconer, of the panel, shared that he was working on the Brae field the night of the disaster.
To Mr Falconer, the main takeaway from the incident came from the "outstanding work" carried out by Lord Cullen following the incident.
He said the report "stimulated many of the safety behaviours, the culture, the processes, and the procedures that we have today."
Mr Falconer added: "The legacy of Piper Alpha is the safety culture that we have offshore now."
However, Mr Long says: "I think we've just got people coming into the industry now who have no idea what we're talking about, and I think that's it's our safety culture is weakening."
'The most critical thing you need to read'
Sam Long shared an anecdote with those in the Ardoe's ballroom to illustrate his point about the impact of the disaster being reduced with each generation that was not in the workforce in 1988.
"Probably 8-9 years ago I was on a flight to Stavanger with some graduates they'd all been given a copy of the book to read, and they got off the flight and they were like 'we'll just leave it on the plane.'
"I grabbed them all and I said could you please go back onboard and pick up that book again and make sure you read it because it's probably the most critical thing you need to read."
Fellow panel member, HSE's June Calder, said: "We are losing that knowledge, just because we have a younger workforce that wasn't there. Yes, they read the book, but they didn't see it."
Recommended for you
Steve Rae to step down from Step Change in Safety role