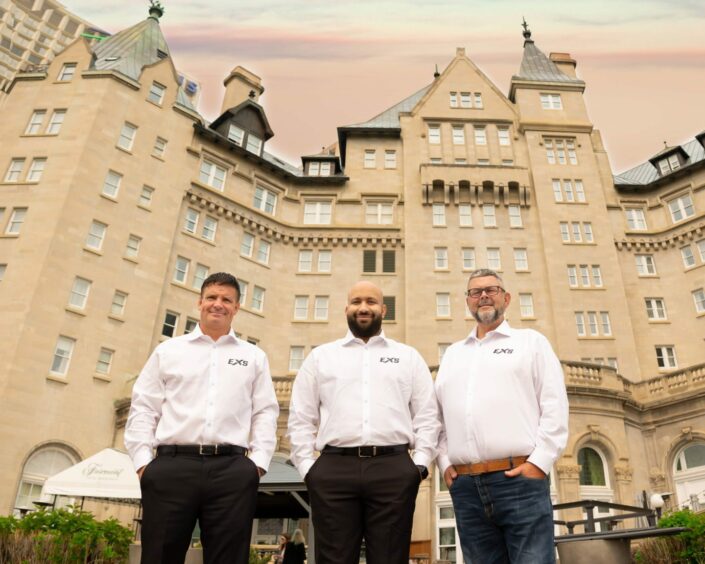 Conrad Ritchie, who stepped down as the boss of Peterhead's Score Group three years ago, has turned his attention to North America in opening a new business.
Working alongside fellow Score Group veterans, Robert Murdoch, and Ankush Khosla, the trio launched EXS Group, a valve solutions company.
Mr Murdoch explained he has confidence in the new business as the three founders have "unrivalled experience of valve systems" following their time in the north-east.
EXS Group will operate in the US and Canada, however, it has plans to expand "globally, according to Mr Khosla.
The start-up looks to hire 50 people within the next 12 months to form what Mr Ritchie describes as a "people-orientated business."
Conrad Ritchie ended his 32-year career with the north-east of Scotland's Score Group, a year after the business was sold to SCF partners for the sum of £120 million.
While working at the Peterhead firm he took on roles in asset management, turbine repair and maintenance and fuel systems and gas turbines in Norway.
Before parting ways with Score Group Mr Conrad took on a consultancy role, following the firm's acquisition, before leaving in in June 2020.
On this new venture, Conrad Ritchie said: "EXS Group will be very much a people-orientated business.
"We will look to develop and grow a talented global workforce whose focus is going to be on delivering cutting-edge solutions and unrivalled service, with emphasis on environmental sustainability, health & safety and corporate social responsibility."
Robert Murdoch added: "We have unrivalled experience of valve systems, and the investment in a comprehensive range of products and services will ensure that, from day one, we deliver exceptional quality and unparalleled customer support."
Ankush Khosla concluded: "EXS Group has been founded with an extensive product portfolio and expert technical support to provide comprehensive valve services, custom valve solutions with expedited delivery and unmatched customer service.
"Initially centred in the North American market, the group will support customers globally."
Recommended for you

Peterhead's Score Group appoints new chief executive