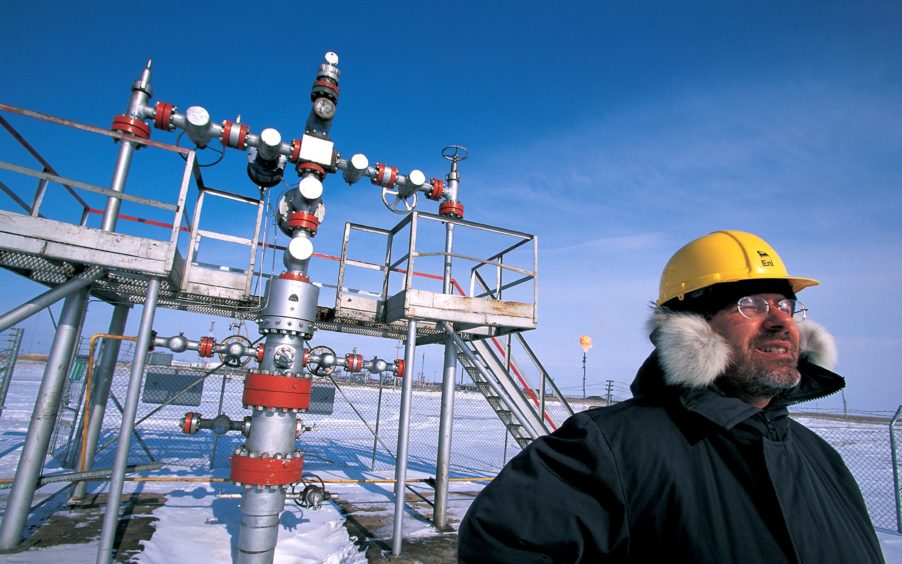 International oil companies are searching for a way to settle a pair of multibillion dollar disputes with the government of Kazakhstan over operations at major oil fields, according to people familiar with the matter.
Eni, which has major stakes in the Kashagan and Karachaganak oil and gas projects that are the focus of the disputes, is playing a central role in the search for a resolution, the people said, asking not to be named because the information is private.
One potential settlement under discussion would involve the construction of a gas-processing plant to serve Kazakhstan's domestic market, the people said.
Rome-based Eni has sought help from the Italian government in resolving the disputes, two of the people said. Italy's Prime Minister Giorgia Meloni is scheduled to visit the central Asian nation and meet with state officials there on the way back from this weekend's Group of Seven summit in Japan, the people said. It's unclear if oil and gas is on the agenda of her trip, the people said.
Kazakhstan's Energy Ministry didn't immediately respond to a request for comment. Eni declined to comment.
The North Caspian Operating Company, which runs Kashagan, and Karachaganak Petroleum Operating BV didn't immediately respond to requests for comment. A spokesperson for Meloni didn't immediately respond to a request for comment.
Two disputes
Kazakhstan has claimed that international partners in the two oil projects should not deduct costs amounting to $13 billion for Kashagan and $3.5 billion for Karachaganak. It has taken the matter to arbitration and if the government is successful, it could receive a greater share of revenue from the fields. The Kashagan partners are also facing a $5.1 billion fine for allegedly breaking environmental rules.
While the international oil companies have denied being at fault in both cases, they are looking to settle with the Kazakh government, the people said. Financing the construction of gas-processing facilities is one possible solution, they said.
Kazakhstan has made boosting domestic gas supply to satisfy growing demand a main priority, according to government draft plan for its largest oil and gas developments. The Energy Ministry expects the Kashagan and Karachaganak ventures to build two plants each capable of processing 4 billion cubic meters a year by 2028.
Kazakhstan could consider settlement of the disputes through talks with the international companies, Energy Minister Almasadam Satkaliyev told reporters on May 16, according to a video posted by Atameken business channel. "We must understand preserving the investment climate and attracting investments is our main priority," he said.
In Kashagan, companies have invested about $55 billion, with Shell, Exxon Mobil, state-run KazMunayGas National Co., Eni and TotalEnergies the main partners in the project.
The Karachaganak partners, led by Shell and Eni, have invested at least $27 billion in the development.
Recommended for you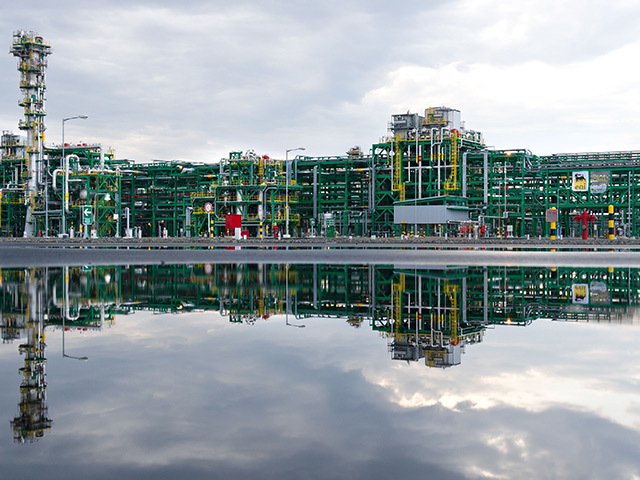 Majors start talks to settle $5bn Kashagan sulphur fine